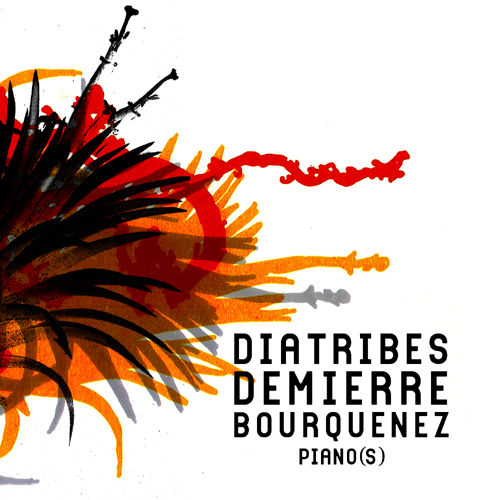 Diatribes, Demierre & Bourquenez – »Piano(s)« (Insubordinations)
Subtle Free Jazz // Insubordination(s) Netlabel is a good address when it comes to quality Jazz and Jazz-related music in Netaudio. The label is run by Geneve sound activist Laurent Peter aka d'incise, who's responsible for the glitches in Diatribes as well. For "Piano(s)", Diatribes is accompanied by Jacques Demierre and Johann Bourquenez of Plaistow.
Diatribes + Demierre + Bourquenez - "Tornade" (MP3)
Jacques Demierre uses the piano as a source of sound rather than a classical instrument. Part Cecil Taylor part John Cage, his play is full of little noises and surprising tonal cascades, percussive and herein the perfect complement for Cyril Bondis' poetic and introspect drums. Between the clusters, there is a lot of space- or none. A refreshing and rich concept that requires concentrated listening admittedly.
On two tracks, Plaistow head Johann Bourquenez joins the gang. His approach to piano is much different from Demierre's delicate boned experimentalism. "Tornade" rushes the listener with the energy of  a, well, tornado and leaves the wastelands, Jacques Demierre and Diatribes can perform their subtle improvisations on afterwards.
MP3 Free Jazz Music Download
Download: "Piano(s)" ZIP
Release: Diatribes, Demierre & Bourquenez - "Piano(s)"
Netlabel: insubordinations.net**
**
More Experimental Music