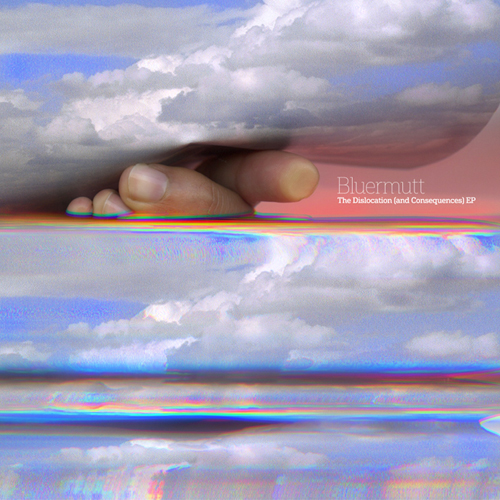 Electronic Folk Music
Bluermutt – »The Dislocation (and Consequences) EP« (Misread Records)
News from my man Bluermutt, and it is good news! I have been a big fan of his former albums and various side projects, and the more delighted to hear that this EP will be on for free although the "Decivilize After Consumption" album was a CD release. These six tracks come off like a collection of songs rather than an EP so I reckon we get outtakes to hear - however, this does not diminish quality in any way.
Bluermutt's "Dislocation (and Consequences)" EP oscillates between highly processed Folk, Krautrock and melodic Electronica. Strength to his compositions is always the strong melodies, governed by a warm and rich production. Maybe this is why I consider Bluermutt Pop music rather than anything else- albeit, Pop music with respectable edges.
The first four tracks are breathtaking: "The Broken City" sounds like a dedusted Harmonia jam, ca. 1974, so full of melancholy sweetness and glittering textures. "Android's Breath" features Leafcutter John, soul alike when it comes to "Fractal Folk". His mature yet gentle voice fits the Bluermutt sound neatlessly. Wow. "Indoor Failure" eventually is pure candy. Over a Four Tet-style instrumental, vocals and guitar perform a wonderful Pop melody. Ohrwurm, you were warned! On four, "Single Touch" introduces the ambient part of "The Dislocation (and Consequences)". Warm and cracking Dub, bathed in sunlit harmonies, and a lot of depth: just wonderful.
Support Bluermutt by sending over some bucks for the download! "The Dislocation (and Consequences)" EP is available for pay-as-you-like via bandcamp.
Electronica-Indietronic Pop MP3 Music Download
Release
//
Bluermutt – »The Dislocation (and Consequences) EP«
Artist-Website
//
https://bluermutt.bandcamp.com/
More Electronica-Indietronic Music