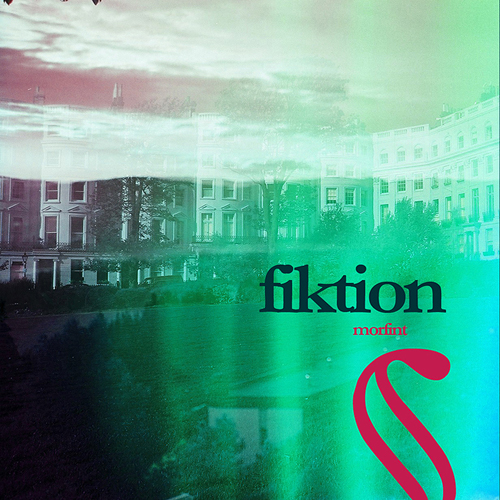 Fiktion – »Morfint« (Frukt Records)
Experimental and Catchy Guitar Music // Fiktion is the moniker of Gustaf Erik Lundh from Gotheburg, the album "Morfint" his second LP for the Swedish Frukt Netlabel. On his website, you can find his debut "Gryning & Skymning" and three EPs, all of them recorded since late 2006. Definitive a man of quantity, Lundh's latest releases is a rich source for suckers of high quality Indie Pop, too.
The Fiktion music is mainly based on warm guitar-chords, smooth bass-frequency synths and a handful of clicks & cuts. I hear a lot of Americana in his lugubrious slide guitar sighs, Bonnie "Prince" Billy for example, or Califone (listen to "Subjektiv" and "Mjukt, Varmt and Fiktivt"). Taken in account the harmonious luxury and sugary darkness, even Chris Isaak works for comparison.
The way Lundh uses bass guitar and synthesizers brings a cool Dub-element to his already splendid Pop-tunes. In comparison to Americana or Alt. Country, Fiktion is what UK Grime to traditional Hip Hop is: a dark twin, a hardheaded bastard, something new. Tortoise bassist Douglas McCombs (solo as Brokeback) is the only kindred spirit I have in mind. Songs "Fågelfostret" or "Coopers Dröm" will convince you to believe me. Wonderful EP!
<img class="alignnone size-full wp-image-461" src="https://phlow-magazine.com/images/fiktion.jpg"
Out in the woods with headphones on, what's up with you kids?
MP3 Pop Music Download
Direct Download: Fiktion - "Morfint" (ZIP)
Netlabel: www.fruktrecords.se
Artist Website: www.fiktion.nu
More Electronica-Indietronic Music