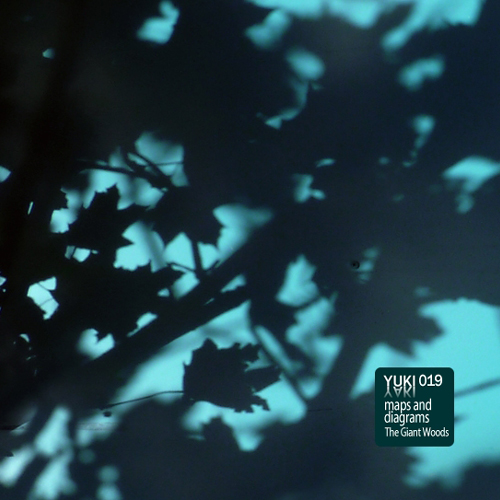 Soothing Chill
Maps and Diagrams – »The Giant Woods« (Yuki Yaki)
Back on track with a classic Ambient album. "Classic" like GAS, Fennesz, Eno… You know the drill.  Behind the Maps and Diagrams moniker is UK-based Tim Martin, who has a quite impressive back catalogue with various CD, CDr, MP3 and vinyl releases. For "The Giant Woods" Martin teams up with the Yuki Yaki crew. Win-win!
Usually it is hard to put the finger on why an Ambient album is "good". For me, richness, atmosphere and innovative sound design is important. While "The Giant Woods" could have been transmitted in the early 70's (soundwise), the dense and slightly haunting feel of the record got me eventually. The artwork caught that impression very well - a walk through the forest at night, getting lost in a foreign town as the sun is about to settle… The chill comes on soft feet!
Besides, the intense layering and enwinding of different textures creates a sound that allows for aural discoveries on every new listen. Something you can find with Ian Hawgood, Slow or Astrowind as well. Dig yourselves into these nine tracks and escape for 48 gracious minutes.
Ambient MP3 Music Download
Download The Giant Woods
Release
//
The Giant Woods
Netlabel
//
http://www.yukiyaki.org
Artist-Website
//
http://www.discogs.com/artist/Maps+&+Diagrams
More Ambient Music