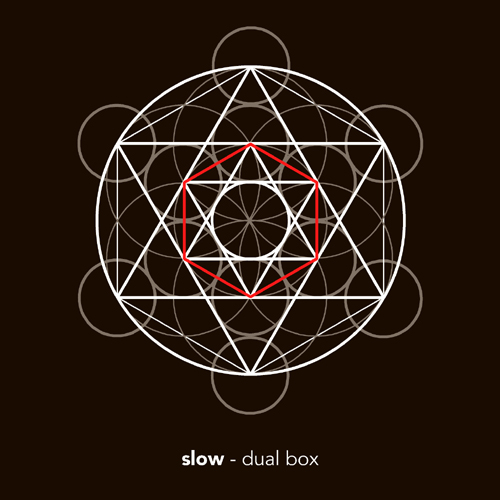 Slow – »Dual Box« (Resting Bell)
August Ambient Bliss // Slow surfaced when Autoplate went down - maybe you remember their exquisite "Love" EP which was released as apl050 on Christmas Day 2008. I'm quite positive unbreakable Resting Bell will not cease with Slow's latest EP "Dual Box". Actually, there are already two new releases online as I'm writing… Well. "Dual Box" is kinesope Ambient at it's best. Experimental and august.
Slow - "Miracle" (MP3)
Slow - "Ioma" (MP3)
Slow - "Insomia" (MP3)
Wonderful we get such music for free! Even more as it's Fall in Middle Europe and it does not take much imagination to syncronize to contemplative songs of Slow to the sound of rain on the other side of the window.
Behind the telling moniker is young Sergey Suokas, hailing from Karelia, Russia, close to Finland. Sergey released a lot of music under different names, including a set of 12"s for his Techno outfit Suokas. The US-American record label Self Storage published the first full-length Slow album just recently ("Sealand"), and "Dual Box" is Sergey's second EP for Resting Bell already. His engagement with experimental Ambient duo Feldmaus is worth a note as well. Boy… he's a maniac!
<img class="alignnone size-full wp-image-1422" src="https://phlow-magazine.com/images/suo16_600.jpg"
It always feels a bit stupid to connect geographical ancestry and sound identity.  However, with all Slow release so far I had the strong impression that Sergey Soukas combines something somehow Scandinavian with something somehow Russian. Quixotic, naive melodies on the one hand, clear and focussed song writing on the other. His sound design is lush and playful.
I only have a very few timeless favourites in Ambient music, among these probably Nest and Direwires & Freder, but "Dual Box" by Slow has a realistic chance become classic as well.
MP3 Ambient Music Download
Download: "Dual Box" (ZIP-Archive)
Artist-Website: sergeysuokas.ru
Release: Slow - "Dual Box"
Netlabel: restingbell.net
More Ambient Music