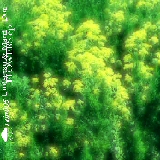 Umisetsu & Martin Dot – »Flowers EP« (Rain Netlabel)
Cassical Spherical Ambient // If you start the wonderful ambient-track "Greenwater" you drift on synthesizer-strings into a world full of etereal, lush chords and subtle piano drops. Best described with the word "peaceful", you recover yourself in a fortunate condition. Umisetsu and Martin Dot let you rest while listening and diving into the music.
I am a fan of classical ambient where no disturbing sounds keep me away from a sweet and melancholic mood. In this condition I like to dive into heavy and melodic strings where I discover little chances, new sounds and a wonderful world to rest. If you turn on you speakers loud at home, Umisetsu and Martin Dot slide with you exactly into this pure, green and healthy world. Like a reviewer wrote on archive.org: "The only downside of the track: it is too short." Only 22:48 minutes.
MP3 Ambient Music Download
Release-Download: www.archive.org/details/rain
Website: Rain Netlabel
Netlabel @ Archive.org: www.archive.org/details/rain
More Ambient Music