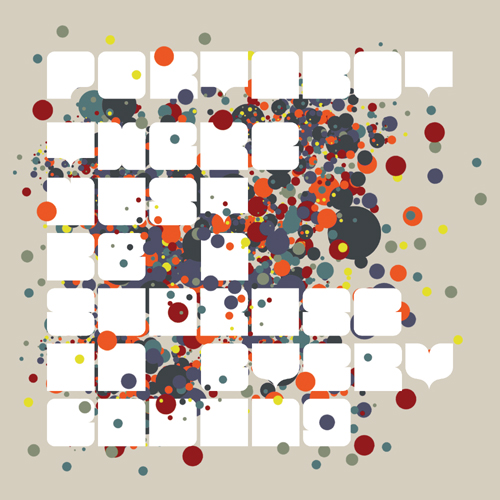 Portabot – »There Must Be a Sunrise in Every Ending«
Molten Electronica, Pixelated Pop ** The guy behind Portabot is Cesar Pesquera, a professional director and graphic designer from Barcelona. I got to know about him thanks to Heezen's recent mixtape at Audiotalaia, which incorporates one of his tunes (and is a wonderful listen in a whole, btw). For his album, Portabot created a carefully rounded down mixture of processed guitars, ambient synth-textures and a lot of in-between.
Actually, I tried to convince Cesar Pesquera to give his album a proper release at 12rec. but he didn't dare to respond. So, because I don't want anyone to miss this gem, I advice you to get your lazy fingers over to Last.fm and play the right-click-save-as game for the twelve songs of "There Must Be a Sunrise in Every Ending".
The overall atmosphere of the LP is very dense, potentially melodic and capable of letting you drop your head to the desktop and dream off. Think of Tim Hecker, think of Four Tet. I did experience something similar for Netaudio-artists like 1.000 Hours of Staring, Herzog and especially Neuf Meuf, all of these who are among my absolute favorites. Songs to take a first glance at are "Liverpool", "Sorry" or "Relief". It's confusing some of the tunes end with sudden cuts and I'd like to have these discussed with Pesquera, but well… let's be grateful we're able to download them after all!
MP3 Electronica Music Download
Release-Site: Portabot - "There Must Be a Sunrise in Every Ending"
Artist Website: www.portabot.net
Note added in prove: The album's been re-released eventually. Over here.
More Ambient Music