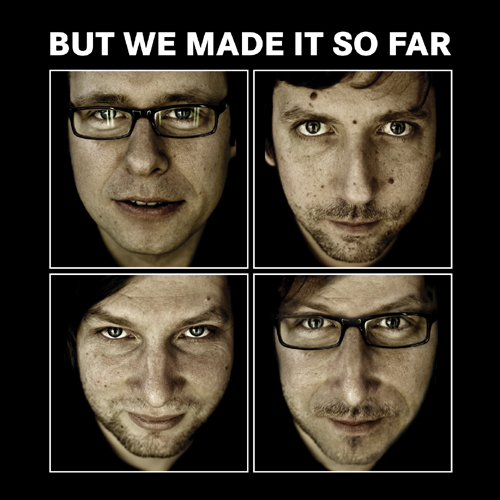 Monomatik – »But We Made It So Far« (Ideology)
Krauty Tekpop Assault // Honestly, I wouldn't have downloaded this album if mo. hadn't advice me to check the "Destination Cologne"-sampler. Monomatik are part of this sampler with their chart-breaking "The One With The Leadguitar"-tune which really got me. The German trio produces clever electronic dance music that borrows a lot from Pop and has an unique "handmade" feel.
All six tracks on "But We Made It So Far" are dance music in a way. So what's special about the Monomen? The three guys from Cologne and Bochum have been around for more than ten years now, with albums and EPs at Ideology since 2005 and a handful of self-released CDs and vinyl. They started as a Drum & Bass act, discovering the sweet ambrosia of Pop music very soon. Since then, Monomatik refined their organic dance music by going into big naive melodies, decently bouncing rhythms and wonderful little sound surprises.
For instance, the whistling melodie in "The One Where Everybody Joins In" is funny and charming and makes you listen up. "The One With The Leadguitar" is a must-hear as well. Alongside a fuzzy guitar, the chorus brings up sweet memories of genuine (and strange) German popacts like La Düsseldorf and Trio (sic!). Like these acts, Monomatik don't take themselves too serious and spice their music with whatever comes along. Fresh.
MP3 Electronic Pop Music Download
Direct Download: "But We Made It So Far" ZIP
Release: Monomatik - "But We Made It So Far"
Artist Website: www.myspace.com/monomatik
Netlabel: www.ideology.de
More Pop Music