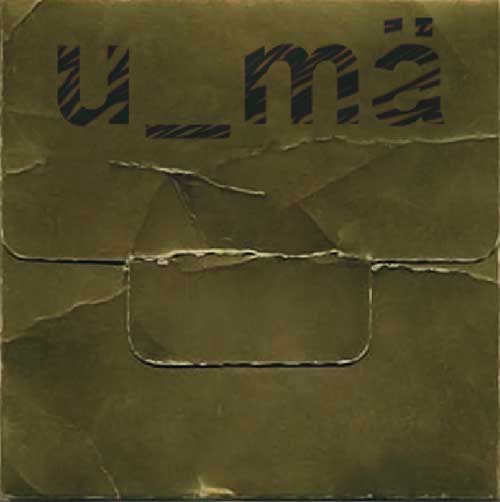 U_mä – s/t (Error-Lofi Netlabel)
Intimite Homerecordings // U_mä is an indie folk duo and at the same time couple from Barcelona, that put its love to one another on an album, which perfectly makes sense if you take some time to think about it: u_mä is Pau Vallvé and Maria Coma and if you look at their first names you might get a little closer to what u_mä is. To make it easier for you: pau_märia. So, their self-titled album (u_mä) IS what they ARE.
The organic, sensitive and emotional sound of their homerecorded 13 track debut is highlighted through Paus and Marias voices that perfectly fit into the glockenspiel, piano, keyboard and guitar sounds. Their music is based on looped instrumental sounds that are usually slowly building up until the point where the drums or vocals start.
Although "Adéu" and "Por" are my favourite tracks, you should get the whole picture by listening from the first to the last song of their very personal and intimate album, which is "a mixture of nostalgia, nature and "home made" to them. What is also very special about U_mäs album, is their decision to sing in their native language (Catalan). For people who are interested in the meaning and lyrics of their songs, Pau and Maria have added an explanation and translation to each of their songs.
MP3 Folk/Acoustic Music Download
Website: www.umabcn.com
Download: U_mä - s/t (Error-Lofi) ZIP
Release: U_mä - s/t
Netlabel: www.error-lofi.com/
More Folk-Acoustic Music