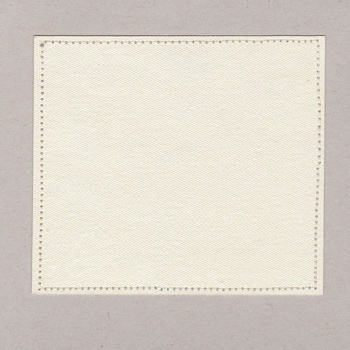 Epic Ambient
Wixel – »An Empty Canvas«
Wixel is the experimental Folk moniker of Wim Maesschalck. In 2009, after his epochal "Somewhere Between the Sun and the Moon" CD album, Wim started a project called "12 Records in 12 Month". On a monthly basis, Wim releases a new EP, each 20 -25 minutes in length. June is especially great.
I'm a keen fan of Belgian Wim Maesschalck's work and music since 2004. Starting as a solo outfit, Wixel soon became a band with Wim as central songwriter. The latest Wixel CDs "Heart" and "Somewhere Between the Sun and the Moon 404" in particular are wonderful pieces of postmodernism Folk- and Avantgarde music everyone should be familiar with.
2009 saw the launch of Wim's "12 Records in 12 Month" project. Up to now, six records are online for download via bandcamp. You can choose what you want to pay for the MP3, including nothing, or you go for the limited edition CDRs available from Slaapwel.

The June EP "An Empty Canvas" is the preliminary highlight of the series. Wim discards the fragile Folk approach and delivers a dense piece of dim and orchestral Ambient, not too far from Gas, Nest or 1970's German Electronica like Cluster or Tangerine Dream. Wim himself notes Arvo Pärt and Dubstep for influence. Check "Skatebeats" and the massive "Bacterial" to get an idea.
What I like best about "An Empty Canvas" is the multilayer sound. A lot of dirt and noise twinkles through the washed-out textures and synthesizer patches, you can discover new aspects on every new listen. The beats, however, could deserve some more elaboration. But taking in account the facts this record was programmed in a month, that is pretty OK I guess.
Ambient Downbeat MP3 Music Download
Release
//
Wixel – »An Empty Canvas«
Netlabel
//
https://2009.bandcamp.com/
More Ambient Music