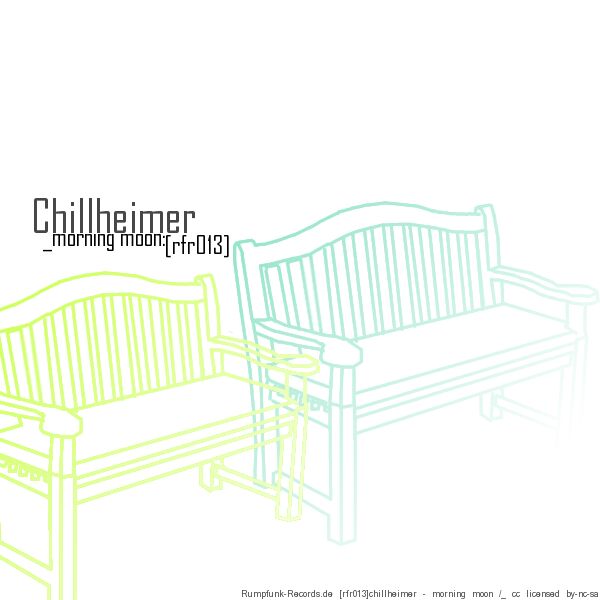 Chillheimer – »Morning Moon« (Rumpfunk Netlabel)
Peaceful Dubby Trance-Techno // Bernard Geiger aka Chillheimer is a sound engineer from Berlin. Publishing his music for free through internet data-highways is a political decision which he explains in detail on his artist-website. As a producer he looks on the bright side of life and his "Morning Moon" EP is a smiling blend of Trance-influenced DubTechno.
"Dreamy" was the first attribut which came to my mind, while listening to the title-track"Morning Moon" on Chillheimers EP released on Rumpfunk Records. Every sound feels warm, in a good-mood and if you play his tunes in the morning hours after a cheerful Club-Night you will surely catch the hearts of the clubbers. If you aren't afraid of some Kitsch also the other tracks will "enlighten" you.
If you like the sound of Chillheimer, make sure to sneak through his website.
(discovered via Netz Klang Podcast)
MP3 Trance Music Download
Download: Chillheimer - "Morning Moon" (ZIP-Archive)
Artist-Website: www.chillheimer.de
Netlabel: www.rumpfunk-records.de
More News Music