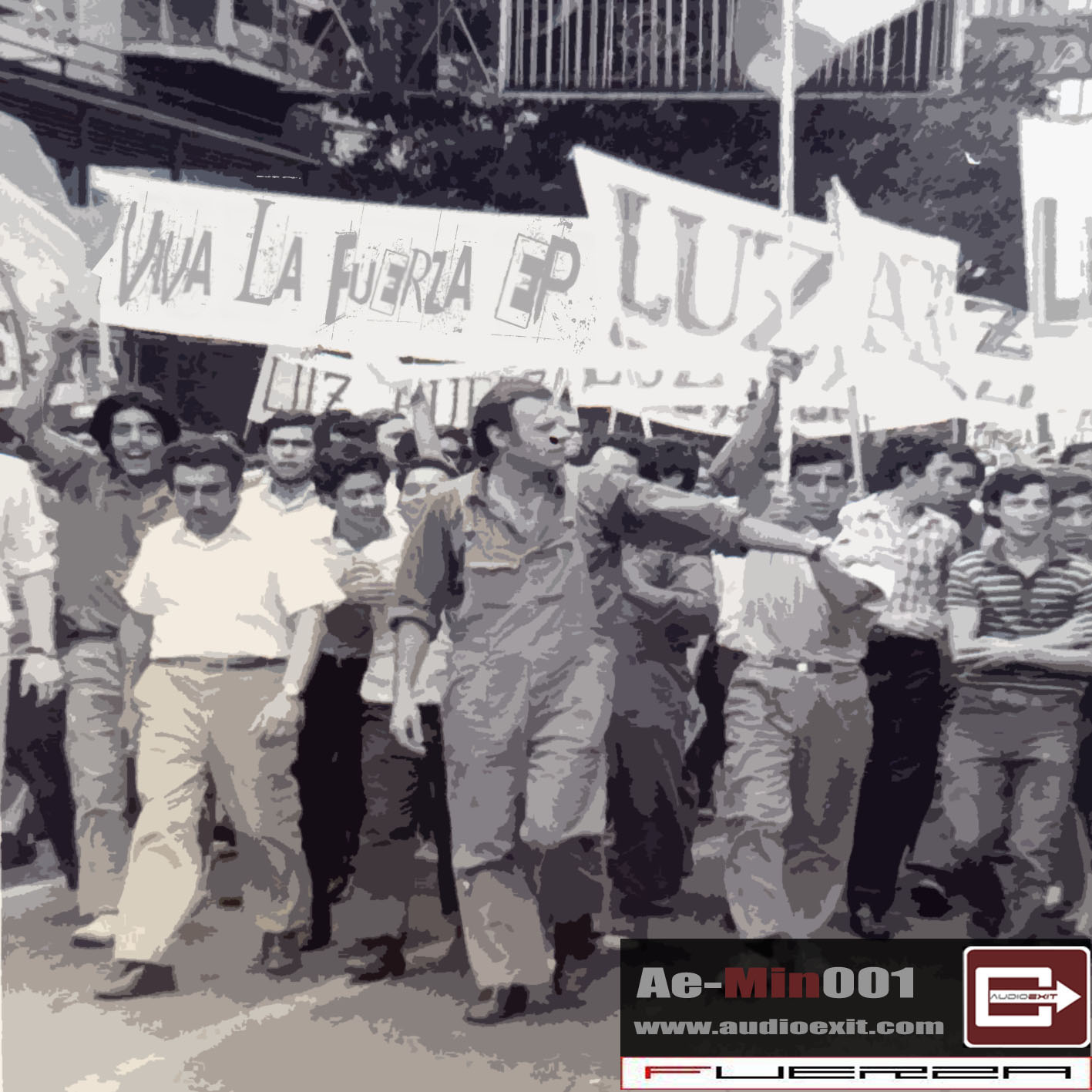 Hungarian Minimal Techno
VA – »Viva La Fuerza EP« (Audioexit)
Behind Audioexit operate two producers called P.c.m.n. and Maurel. They organise their netlabel from Hungary and distribute Techno, Minimal, Trance, House and Electronica under three sub-channels called Ae-Tech, Ae-Min, and Ae-Deep. While listening to several of their releases I digged deeper into the mini-techno-compilation called "Viva La Fuerza", a compilation of minimal techno and trance.
Sometimes I wonder who listens to dark techno tracks like I found on Audioexits sublabel Ae-Tech. These badass tracks kick fast and deep, but any interesting groove and twist is missing. I used to dance to such streamlined tracks in my youth, today I scratch my neck how I could provide enough energy to dance to such music for even half an hour.
No surprise, I found myself listening to the deeper and more minimal tracks lending the sublabel Ae-Min an ear. Even in this subcategory the hungarian tracks sound dark and push with an extra-portion of subbass. But nevertheless the fat production kick you constantly and especially the trance-influenced "Butterfly" by Dorian Knox has potential to get the hands of the clubbers into the air in front of your dj-mixing-desk.
Somehow the track reminds me of this trance-megahit "7 Days And One Week". Of all four tracks "Butterfly" has the most pop-orientated touch and if you like minimal techno, give the whole quality ep a try.
More Techno Music