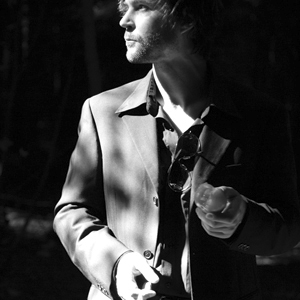 Dub Techno
Tribute to Benfay
Benfay lives in Bern, Switzerland, and is one of the early netaudio-artists who released his music on the web. His first releases can be found on the highly proclaimed Thinner netlabel. While Benfay produced pushing and Detroit-inspired tracks in the beginning like Bonnie Mandarin on his Carbon EP, he later composed more smooth and melodic tracks.
But Benfay didn't only produce music for Thinner, he even mastered as engineer some of the most popular Thinner-releases. Later on he opened his own netlabel together with Digitalis and Sam Graf. They called their now resting netlabel Realaudio. There you'll find Benfays album "albedo feature", where he focused on ambient and experimental sounds.
One of my favorite Benfay-albums is his "One Touch Button Music LP" (ZIP). On this album Benfay combines various musicstyles from ambient to electronica to dub-inspired techno-tracks. His ambient-track "Plötzliche Kühle".
Benfay Thinner is definetely one of my all-time-netaudio favourites. Don't miss the amazing on "One Touch Button Remixes LP". Both ambient-works cool you down with mellow melodies and an individual cinematic vibe.
The latest production from Benfay "Born On A Houseboat" sadly didn't convince me very much. Only his shuffle-house-track "Phlegmatic Face" grabs you by the scruff of your neck and pushes you gently on the dancefloor.
Ambient House Techno MP3 Music Download
Download "One Touch Button Music LP"
Artist-Website
//
https://benfay.bandcamp.com/
More Ambient Music