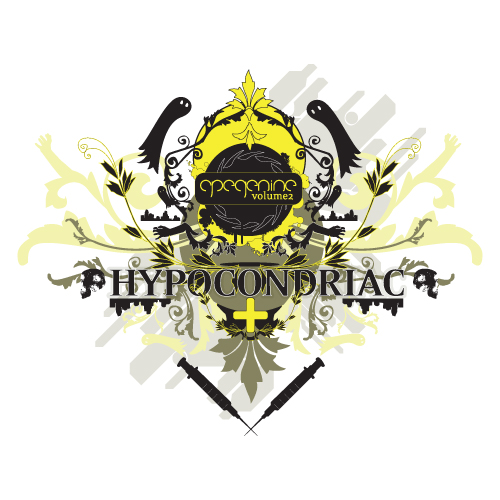 One-Song-Feature
Various – »hypocondriac« (Apegenine)
OK, Today I have to share only one song with you: "Possibilities". I found the track on the average compilation "apegenine volume two" released by the apegenine Label. "Possibilities" from Henrik Jose totally blows me away with its pop-appeal, idm-ish sounds and a beautiful voice. Since I discoverd Henrik Jose on the "Cycles" compilation by Camomille I am a huge fan.
I truly love this slightly pathetic voice of Henrik Jose. I adore these little electronic experiments with sounds. And I simply get hooked by the frenetic flavor of "Possibilies". It's warm, enthusiastic and beautiful. It made my day.
The whole compilation called "hypocondriac" doesn't work for me in general. I skipped a lot of the tracks. To many different styles, sometimes to dark, sometimes just boring. There are only two more interesting songs to mention. One is called "jesus was a b-boy (makunouchi bento remix)" which is heavily inspired by the sound of Burnt Friedmann. It's a playful spoken-word-hip-hop-track. And give a listen to "koi"by Kyle Dawkins a simple but warm electronica track.
Pop Techno MP3 Music Download
Download Various - "hypocondriac"
Netlabel
//
http://www.apegenine.com/
Artist-Website
//
http://www.henrikjose.com
More Pop Music