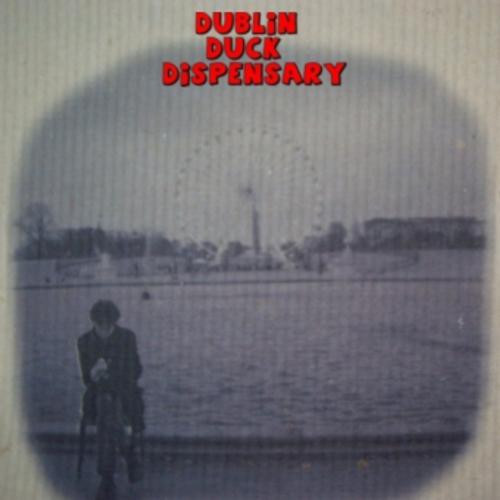 Dublin Duck Dispensary – »Luanqibazao« (Rack & Ruin)
Psychedlic Lo-fi Indiepop // Bobby Aherne aka Dublin Duck Dispensary is a young Ireland lad, "Luanqibazao" his sixth EP of snotty Indiepop psychedelia, the third for Rack & Ruin Netlabel. "Luanqibazao" is Chinese and means "a complete mess". A good descriptions for the music, indeed! Between Dada lyrics, lo-fi Pop and Plunderpunk, one man outfit Dublin Duck Dispensary populate his own cosy niche.
One thing I like a lot about demos, b-side compilations, live recordings, and, well, certain Netaudio releases is the fact that the music can be quite rough. Unhewn both in sound and songwriting, Dublin Duck Dispensary's  "Luanqibazao" is a good example for what pearls might easily be overseen upon flighty observation. 13 tracks and drafts for Popsongs to come, much excitement can be found in here.
"Bible Stories" is the demo version of an early Arcade Fire tune, "Prestidigitation" features lopsided drums and a happy-sad synth melody that makes you think of Nicholas Thorburn's Unicorns (a big guide very likely!). "I Smell The Blood" is a wonderful guitar-driven Popsong, "Brain Damage" a Wire-style assault of compressed Punk energy. Between a few dubby experiments, "The Death Threat" is another fine Indiepop song you might want to be familiar with. Did I mention the Beta Band for comparison? Stephen Malkmus? Bobby Aherne's influences are legion, but alltogether he manages to make to sound fresh and unique.
Check this delicate live performance!
MP3 Pop Music Download
Download: "Luanqibazao" ZIP
Release: Dublin Duck Dispensary - "Luanqibazao"
Netlabel: www.rackandruinrecords.com
Artist-Website: **www.myspace.com/dublindd
**
More Experimental Music