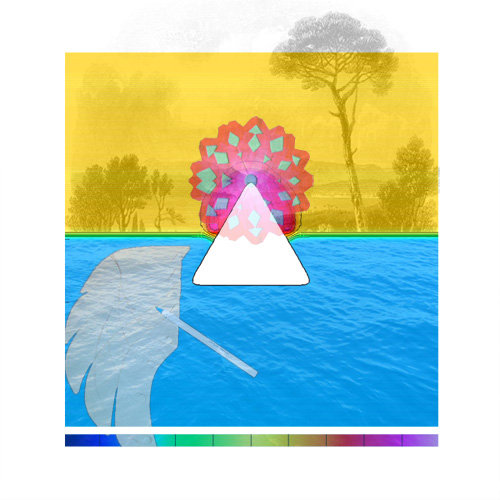 Iqtu – »Embarrassing Triangle« (II-Music)
A magic Joyride // Although this sounds like Intelligence Dance Music at the first sight, it is not. "Embarrassing Triangle" from Iqtu is a magic trip. The album is one of those releases that I got so much addicted to, that it is almost hard to resist to listen to: days, nights, at work, everywhere. The 55 minute trip unfolds after some beats after some minutes you don't count which track is playing anymore, but wander completely in that special room the music opens.
Iqtu - "You Cramp My Style" (MP3)
Iqtu - "Pink Poetry" (MP3)
Iqtu - "Aiken" (MP3)
Nothing matters anymore. Happy tunes unite with floating beats, the IDMish sounds have not show teeth, but a breath of magic is closely in on their side. Airy windows of wonder and opportunity. And then sometimes little fragments of game-like soundeffects just make you wonder, while the trip goes on. Also some excellent precise breaks are on this release.
This is the 20th, and maybe the most grown-up, release on the brilliant II-Music netlabel. The Label normally features music, that go from chiptune to miniature compositions made with chip. All releases combine clever music with extreme high quality. Something like Iqtu. Definitely my dig of the month.
This release reminds me far on the Milky Beats LP from Original Recipe, that was released some years ago on the web, and still remains one of the most precious releases that you can download. Similar music structures and vibes are also on this album. Other reference coordinate would be music from Ulrich Schnauss.
MP3 IDM Music Download
Download: Iqtu - Embarrassing Triangle (ZIP Archive)
Release: Iqtu - Embarrassing Triangle
Netlabel: II Music
Artist: iqtu.com/
More Electronica-Indietronic Music