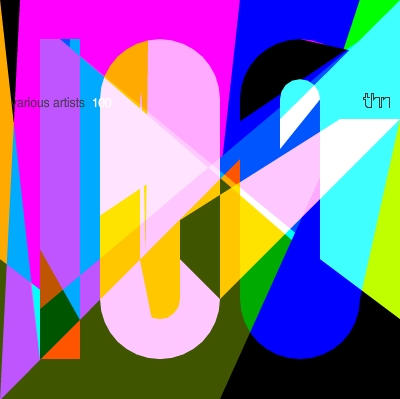 Dub Techno
Various – »100« (Thinner Netlabel)
HiFi Anniversary Compilation // With its 100th release Thinner brought once again their most talented producers together. The compilation "100" compiles modern techno and house. With musicians like Veer, Sensual Physics, Laura Palmer and Brian Kage. A delicate and futuristic trip in accurate quality ranging from 320kbit-mp3s to lossless-compression in flac-format.
"100" puts more fuel in your techno- and house-driven mp3-player. While some tracks like "Borderline" from Laura Palmer lift you slightly up with Progressive House, tracks like "Greet the World with a smile" from Veer stick a little flag into the musical map somewhere inbetween Rhythm & Sound and Luomo.
But we get some carefully rockin tracks, too. At the forefront Eloi Brunelle from Epsilonlab/Canada kicks us with "Deepmush" sincere in the butt. His track melts some stompy disco-drums with technoid chords and playful sounds. The most atmospheric production catches us when we drift on off-beat synthesizers-chords from Brian Kage. Nice.
MP3 192kbps ZIP-Download MP3 320kbps ZIP-Download Lossless FLAC ZIP-Download
Techno Dub and Reggae House MP3 Music Download
Download Various – »100«
Release
//
Various – »100«
Netlabel
// ⚰️ www.thinner.cc
More Techno Music