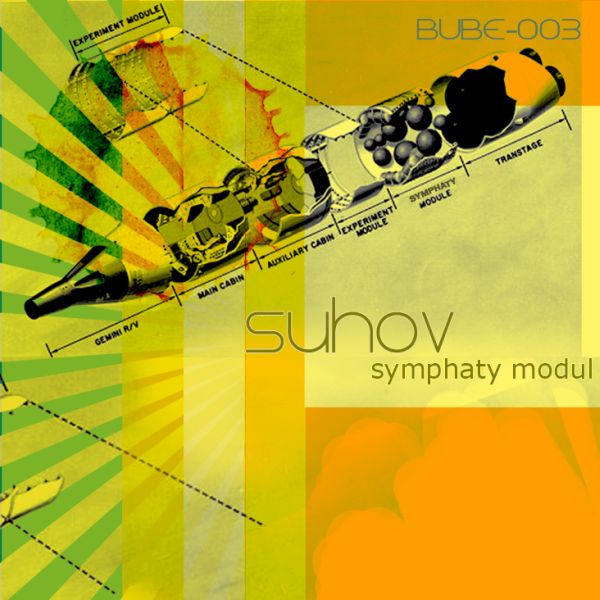 Funky and Smoky Downbeats
Suhov – »Sympathy Modul EP« (Budabeats Netlabel)
Yeah, Dope Beats ahoi! If you like groovy breakbeats, we have some candy for your ears. With Suhohvs melodic "Symphaty Modul EP" you get lots of strings, cut-up vocals and excellent sampled loops. Every song is carefully put together to kidnap you for a marvellous organised robbery. I guess Suhov is a true vinyl-nerd with a huge collection of rare grooves, jazz and funk.
Start the track "Exx Fuck" by Suhov and this smart EP sucks you immediately into the music. Suhov opens his music-library and like in the old days of Hip Hop, he samples what sounds great and fits best. Take a flute from this record, combine it with that lively piano-hook and fatten the big beats…listen…yeah… definitely groovy!
But the best thing of all: Next to the delicious toppings I am happy, that I never haven't listened to all those samples before - fascinating. This is killer material, searched with care and composed to present an amazing music release.
If you like music by Mr. Scruff, Jazzanova, De-Phazz, Yonderboi or Propellerheads, this damn fine netlabel release by the young and promising netlabel Budabeats is a must! To me, release of the month!
More Downbeat Music