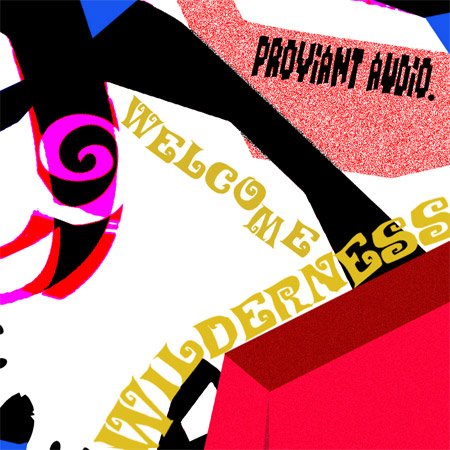 Proviant Audio – Welcome Wilderness EP (Aquavelvas Netlabel)
Downbeats full of jazz-juice // Yeeee!, Proviant Audio shows how crisp and vibrant downbeats can sound. We bumped into his wonderful "Welcome Wilderness EP" on Aquavelvas.com. And soon our ears got caught by his vivid melodies and the wonderful fluffily beats. The whole EP is just bright and great. Rewind, please!
Proviant Audio definitely has some damn-fine producing skills. His beats sound brisk while the jazz-wise hooks and melodies twist us with amazement. Every track on the EP is worth a listening. The big surprises and excitement begins, when Proviant Audio sucks us into his EP with the wonderful catchy grooves of the title track "Welcome Wilderness". Nodding our way through the first round of the song, I freaked out while the music gets more vibrant with each new chord. It's like listening to a live-gig. Wow, great music. In my view one of the best releases in the last months. Don't stop just listening to the opening-track, download the whole EP. Thank you!
MP3 Downbeat Music Download
Artist: Proviant Audio @ myspace.com or @ Aquavelvas
Release-Download: Proviant Audio: Welcome Wilderness EP
Netlabel: www.aquavelvas.com
More Downbeat Music