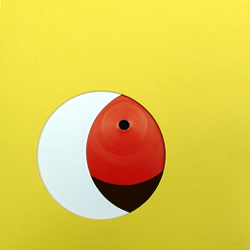 Patterns – »People I Adore« (Ursa Minor/ Altin Village)
High Voltage Mathematics // Patterns are Germany's finest Postpunk outfit. There's not too much competition, I admit, but the three guys from Cologne can easily keep up with their idols in North America. With maximum amazement I found out that their label put the bands' early EPs online for free download. Don't own the "People I Adore" 7"? Download NOW!
Patterns - "Idle Eyes, Sore City" (MP3)
In the meantime, the band released a split LP with The Falcon Five and another shared 7" with fuckuismyname, and  Patterns' full-length debut is about to be done according to the band's blog. A good moment to get familiar with Germany's finest Postpunk outfit!
The band play nervous and awkward DC-style Punk- and Mathrock, charged top to bottom. Their melodies are unconsumed, all grooves and breaks come tight. Of course I have to mention Q & Not U and Les Savy Fav, but I guess Patterns are fine with this comparison. Sooo good.
<img class="alignnone size-full wp-image-1131" src="https://phlow-magazine.com/images/patterns_band.jpg"
MP3 Rock Music Download
Download: "People I Adore" ZIP
Artist-Website: myspace.com/pttrns
Release: Patterns - "People I Adore"
Label: ursaminormusik.de
More Experimental Music