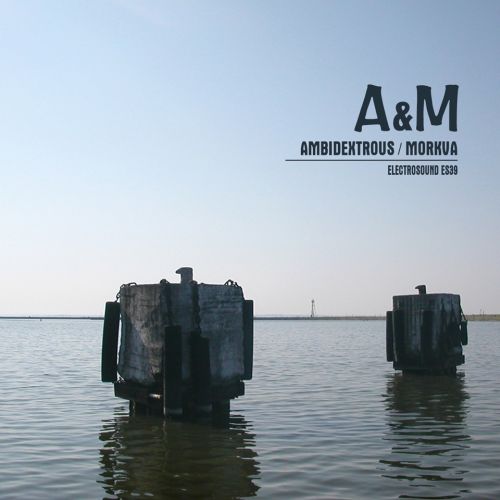 Ambidextrous / Morkva – »A&M« (Electrosound)
Instrumental Electronic Pop from Russia // On "A&M" you listen to the beautiful cooperation of eletronic musician Nick Zavriev aka Ambidextrous and Sergey Moskovkin aka Morkva. Together they composed relaxed eletronic music somewhere above the clouds. With kind-hearted tunes and a little bit of kitsch you feel like resting in a nice lounge.
One of my favorite songs is the pop-orientated "In". With its enthusiastic mood you keep rolling on a big wave of positive vibes made out of synthesizer-melodies and Sergey Moskovkin fluffy guitarplay. His skillful guitar play gives the full-synthesized music a perfect human touch which saves the album to be just another electronic music production.
The only downside of the album is the sometimes missing experimentation with synthesizer sounds. Some sounds like in "Final Cut" sound to much like factory-presets and give some songs a slight superficial note. A little bit more courage next time and we have an all-time favorite. Nevertheless you get an album worth listening which combines cleverly electronic music like IDM with a soft rock guitar. Just try "Organica", "In" and "Nova".
MP3 Electronic Pop Music Download
Release-Website: www.netaudio.ru/electrosound/releases/es39/
Netlabel: www.netaudio.ru
Download @ Archive.org: Ambidextrous / Morkva - A&M (ZIP)
More Electronica-Indietronic Music