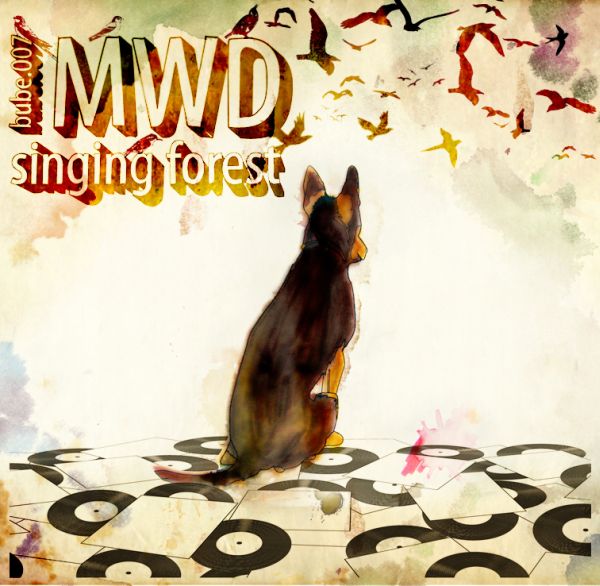 M.W.D. – »Singing Forest« (Budabeats)
Smooth Downbeats // Like his other label mates on Budabeats Netlabel M.W.D. loves Hip Hop, samples, Jazz and crackling vinyl. In comparison with the excellent release by Suhov who delivers rolling rhythms to dance, the drums of M.W.D.  sound lighter, smoother. His approach on instrumental Downbeats is more cinematic and relaxed. The DJ from Hungary tries to melt samples, bass loops and percussion together. That makes "Singing Forest" the perfect jazz juice to drink in the morning. Yummy!
M.W.D. - "Trouble Scene" (MP3)
M.W.D. - "Elephant" (MP3)
No, I am not related with Budabeats, I just respect and love their releases. All productions are well-produced, stuffed with delightful samples and this love for Hip Hop and often also Jazz. Just listen to "Trouble Scene". M.W.D. knows how to melt funky guitar licks, short brass sounds and organ chords together. It sounds so live, so delicious.
Gimme some more of that groovy jazz juice!
MP3 Downbeat Music Download
Download: M.W.D. - "Singing Forest" (ZIP-Archive)
Artist: www.myspace.com/mwd
Release: M.W.D. - "Singing Forest"
Netlabel: Budabeats
More Downbeat Music