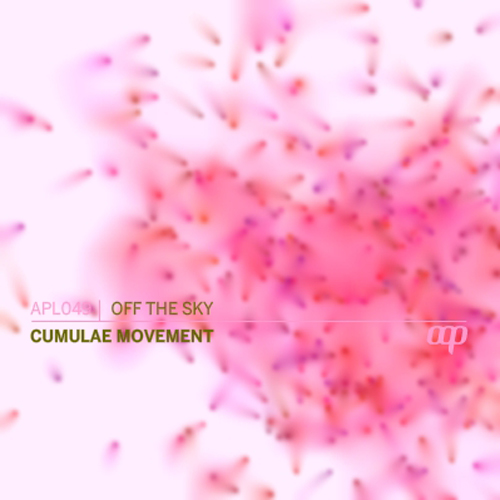 offthesky – »Cumulae Movement« (Autoplate)
Organic Ambient Symphony // Jason Corder, the civil name behind the offthesky-moniker, is back with an epic one-track EP. "Cumulae Movements" is sort of a teaser for his upcoming full-length release at Autoplate, and if you consider the duration of nearby 30 minutes of this single tune I'm a bit anxious what "full-length" will mean… Nevertheless, if Kentucky-based Corder manages to maintain the quality of his eclectic ambient music like he does on "Cumulae Movement" for a whole album, we got to re-arrange our best of 2007-lists.
Jason Corder is into Netaudio since 2000, appearing under a whole bunch of names, switching from Ambient to Postrock to atmospheric Techno like it's no deal. After all, Off the Sky seems to be his main alias. The title of Corder's third Autoplate installation "Cumulae Movement" refers to the formation of thunder clouds (cumulo nimbus) that can build impressive clusters, announcing rain and tempest.
Influenced by field-recordings and weather pattern data (offthesky.com), Jason Corder injects his dense Ambient music with the unreal and slightly menacing atmosphere of a threatening thunderstorm. Highly processed field-recordings and all kinds of warm glitches form his music alongside huge harmonic synthesizer-textures, clean and amplified guitar, sketches of piano and a few subliminal beats. Beautiful and eclectic, experimental yet enjoyable.
MP3 Ambient Music Download
Direct Download: "Cumulae Movement" ZIP
Artist Website: www.offthesky.com
More Ambient Music