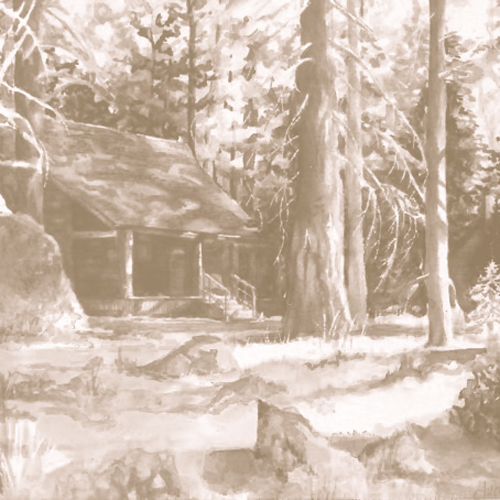 Warm Drones
Geotic – »Hearth«
Geotic is the Ambient music outfit of Anticon recording artist Baths who is active as Postfoetus, too. While Baths is biased towards Brainfeeder-style Hip Hop and Postfoetus can clearly be attributed to beatladen Electronica, Geotic is all about blurry, harmonious Ambient music. California dreaming…
Geotic - "Smiles and Experiments In The Vanilla Kitchen
Geotic - "Sleeping Forever; We're Gods On Miles Of Clouds
Geotic - "I'm Learning Who You Are"
Behind all these monikers is Californian native Will Wiesenfeld (what a name!). His latest Geotic album "Hearth" was recorded in-between Christmas and New Years Eve 2009. Maybe this is why these ten tracks feel so calm and peaceful, light-minded and warm.
Composed with not essentially more than a guitar, a few keys and vocals, Wiesenfeld manages to deliver an album that is rich in sound and texture but also offers musical qualities many musicians could learn from. "Hearth" may sound like My Bloody Valentine or Stars of the Lid every now and then but remains perfectly unique below the line. Real big, I mean it.
Beautiful art comes from June Wiesenfeld.
Ambient Folk-Acoustic MP3 Music Download
Release
//
Geotic – »Hearth«
More Ambient Music