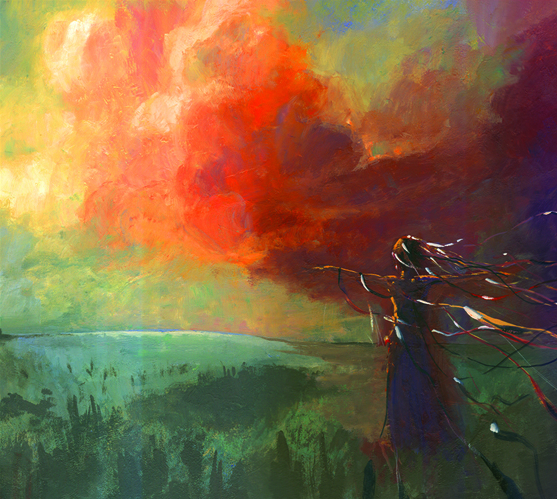 Sleepmakeswaves – »In Today Already Walks Tomorrow« (Lost Children Netlabel)
Epic Postrock // This is epic! Sleepmakeswaves from Australia create an astonishing soundscape that can not be praised enough. Everyone who likes bands such as Mogwai, Explosions in the Sky, Isis and Mono, will love Sleepmakeswaves and their re-released EP "In Today already Walks Tomorrow", where Ambient meets Progressive Rock with a well adjusted dose of musical endorphin.
Sleepmakeswaves - "One Day You Will Teach Me To Let Go Of My Fears" (MP3)
Sleepmakeswaves - "So That The Children Will Always Shout Her Name" (MP3)
The EP kicks off with "I Will Write Peace On Your Wings And You Will Fly Over The World" - a 7:22 minutes long track that kicks off hard to slow down and build up again. Some parts of the song can even be associated with a metal-like style.
"Exits To Nowhere" brings you down again and gives you some time to prepare for "One Day You Will Teach Me To Let Go Of My Fears", which is the strongest and most beautiful track on their EP.
After a pretty calm and "minimal" introduction, that only features some ambient background sounds and two guitars, the song develops a fascinating middle-part from 1:30 to 4:10. As soon as the distorted guitars, the strings and the drums set in, the song takes you over. Completely. This is one of the best postrock-pieces I have heard in a long time. Open up for it and it will take you over, too. But listen to it loudly!
After this musical highlight it is quite difficult to keep up the beauty and brilliance of "One Day You Will Teach Me…" but still, "In Today Already Walks Tomorrow" in a whole has the power to grab you and hold you close enough to make you stay with it.
The subtle electronic variations, the well placed eruptions and the perfectly arranged build-ups create something that deserves a bigger attention to this australian quartet. More than 1000 Downloads in the first week after the re-release on the Lost Children Netlabel might be the beginning of something big. Certainly a band to keep ones eyes on!
MP3 Postrock Music Download
Download: "In Today Already Walks Tomorrow" (ZIP-Archive)
Artist-Website: www.sleepmakeswaves.com
Artist-Myspace: www.myspace.com/sleepmakeswaves
Release: "In Today Already Walks Tomorrow" (Lost Children)
Netlabel: Lost Children Netlabel
More Ambient Music