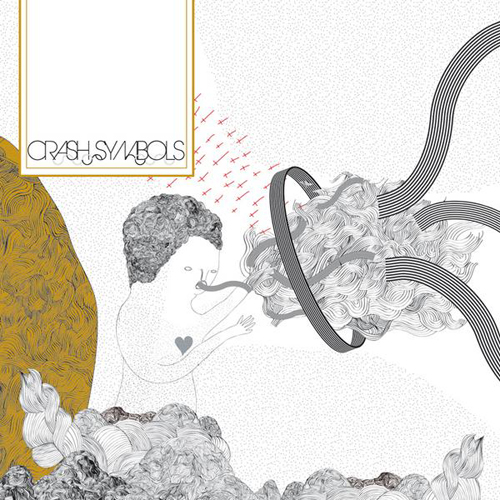 Liger – »Crash Symbols« (Beatismurder) with Phlow CD Raffle
Vienna's Most Wonderful Popband // Dino Spiluttini, the blond beau behind the Liger moniker, asked me to review his "The Infra-Ordinary EP" back in 2005. The EP was a cute little gem of a Netaudio release, filled with fragile, eccentric and electrified Folk songs. Three years later not much has changed- despite the fact that "Crash Symbols" became such a wonderful revelation.
Well- talking about sound, "Crash Symbols" is far apart from the lo-fi Folk of "The Infra-Ordinary EP" and the follow-up split EP with A Thousand Fuegos. Carefully mixed and mastered, every instrument is in place, filling the room, filling your head. Central to the Liger muzak now and then: Dino Spiluttini's trembling bass-baritone, full of strength and failure, sex and melody.
Every now and then, the music menaces to collapse like a house of carts under a dozen of instruments and the band's emotional ingenuousness. But Dino holds tight the strings of his compositions, supported by former live drummer Prince Gernot Scheithauer XIII. (left) of Mimi Secue-fame as a distinct band  member for the first time. On some tracks Liger are joined by label mates Br'er, the Dust Covered Carpets and famous friends like Trouble of Tokyo or Gustav.
<img class="alignnone size-full wp-image-831" src="https://phlow-magazine.com/images/ligerboyz.jpg"
Liger shifted from their "Post Folk" implosions to a sound more Pop. You might want to name Xiu Xiu and Final Fantasy for comparison, maybe Patrick Wolf, that's fair. But Dino and Gernot sound unique, brighten their ideas of (Avantgarde) Pop with chamber musical instrumentation and burst of Rock energy that come fresh and raw. In a way, Liger sounds very Vienna. **
What makes "Crash Symbols" outstanding in spite of everything is Dino's talent to write touching melodies. Hop over to last.fm and listen to "Split Yourself Lilith", "All Caps" or "You Are An Engineer Too". On the album, there is much more awesomeness to find. I'm an addict, hella goth!
The Phlow CD Raffle
<img class="alignnone size-full wp-image-838" src="https://phlow-magazine.com/images/cs_logo.jpg"
Beatismurder is a record- and a Netlabel. "Crash Symbols" is available on CD for 14€. We managed to convince the label guy (which is, by the way, Dino Spiluttini) to give out three Liger CDs for the first official Phlow Raffle. What does this mean? Easy:
The first three people who write a StumbleUpon Review about Phlow-Magazine.com and tag us with "free, mp3, music, netlabel, magazine" get a "Crash Symbols" CD delivered for free! If you're done let us know and write a comment!
CD Pop Music Purchase
Release: Liger - "Crash Symbols"
Label: www.beatismurder.com**
** Artist-Website: [www.myspace.com/postfolk
](http://www.myspace.com/postfolk) Microsite: www.crashsymbols.com**
More Music Marketing Promotion Music