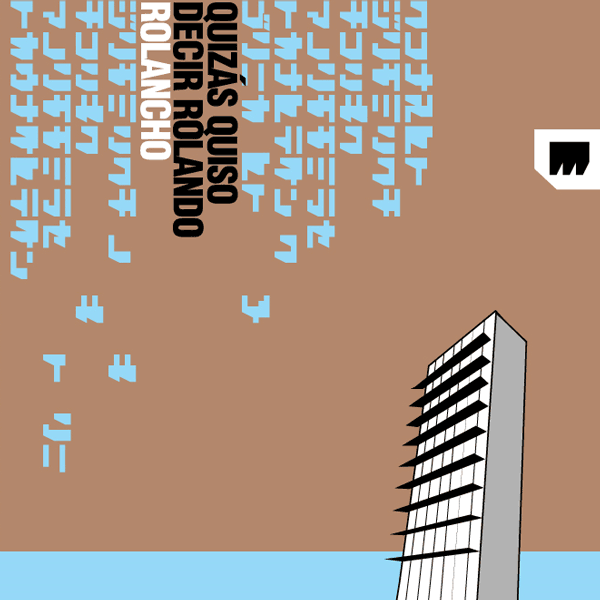 Rolancho – »Quizás quiso decir Rolando« (modismo netlabel)
An Electronic Music Adventure from Chile) // "Quizás quiso decir Rolando" is what I would call a true full-length album. It has all the ingredients to master a musical trip over 52:47 minutes. While the different songs and tracks float into each other, Rolancho takes us from IDM to Ambient to Techno to Instrumental Hip Hop. His compositions and ideas offer us a music album to discover. A deep journey, indeed!
<img class="alignright size-full wp-image-973" title="rolo_bio" src="https://phlow-magazine.com/images/rolo_bio.gif"
We live in an age of click and pick! Listeners turn true albums into a Download à la carte-Album where they pick only their favorites out of a list.
This is like standing in front of a Dali painting, taking out your scissor to cut out your most liked image. If you do this with an album you rip its heart out. OK, I have to acknowledge I do it often too because the album is weak.
But please don't do it to Rolanchos electronic trip where he takes you on a journey into his musical world. Slide from ambient tracks like "Andrea's Song" into a downbeat adventure like "Chica Hermosa (Robok Mix)" with mixed up beats on the left, a solid groove in the middle and a jazzy trumpet coming out of nowhere.
Enjoy trippy chill out music like "Fabuloso" or "Parque" and dive into shreddered IDM-ish beats like in "Calles De Papel".
A fantastic electronic release once again from the South American contintent, to be precise: Chile.
MP3 Electronic Music Download
Download: Rolancho - "Quizás quiso decir Rolando" (ZIP-Archive)
Artist-Website: www.myspace.com/rolanchorivera
Release: Rolancho - "Quizás quiso decir Rolando"
Netlabel: www.modismo.net
More Downbeat Music