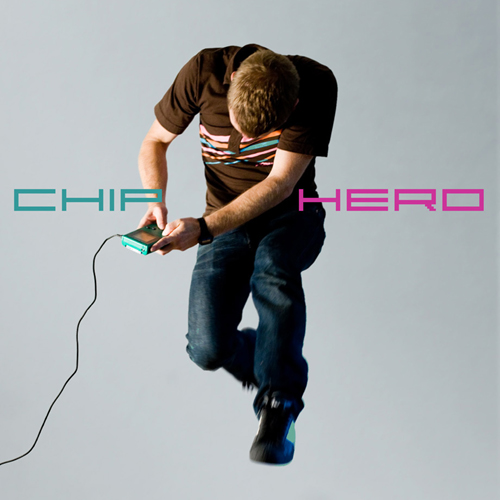 Cornbeast – »Chip Hero« (8bitpeoples)
Gameboy Arena Rock // We haven't had much chip music lately, and I used to check the usual sources of 8bit music less frequent than I did back in the days. "Chip Hero" by Stockholm Gameboy programmer Fredrik Stolpe, however,  is one of the more recent releases at 8bitpeoples, and it hit me hard.
Cornbeast - "Megablast" (MP3)
Cornbeast - "Sparks" (MP3)
In a way, Cornbeast suits the recent trends in Discorock and punky Electronica quite well. Catchy melodies, uplifting beats, rough sounds. So far, this is true for a lot of chip music releases. But Cornbeast's "Chip Hero" brings along more than just 20 minutes dancefloor energy. Below his bleepy textures, gameboy Fredrik hides well-written songs with melodies that make stick and do not solely work by making you remember your Nintendo handheld.
This is the case especially for "Megablast", "Chip Hero" and the ballad "Sparks". Soulwax meets Daft Punk in a 8bit outfit? Gameboy Arena Rock? Probably said too much, but you get the idea. Recommended.
MP3 Pop Music Download
Download: "Chip Hero" (ZIP)
Artist-Website: cornbeast.com
Release: Cornbeast - "Chip Hero"
Netlabel: 8bitpeoples.com**
**
More Chip Music Music