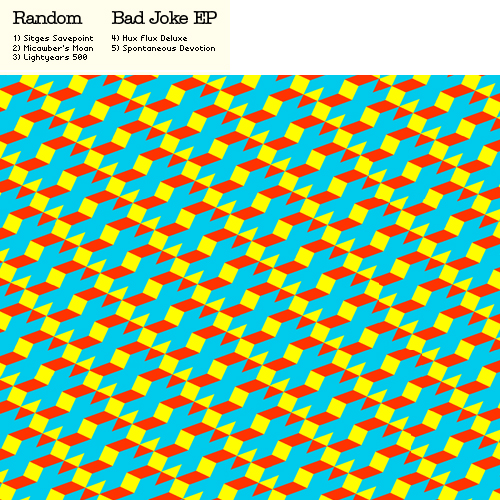 Random – »Bad Joke EP« (8bitpeoples)
Delicious 8bit Cheese // Surfing 8bitpeoples.com is a bit like coming home. Not only the website didn't change for years, it's mainly because of the soothing/ uplifting retrofuture sound of their releases. Every single download brings forth the spirit of the 80's 8bit-consoles like the NES or the (in-) famous Nintendo Gameboy. Random's "Bad Joke EP" is the most advisable in a series of recently published releases.
William Rickman a.k.a. Random is the great white hope of 8bit Pop. He's involved at the Stockholm epicenter of Chip music, Mikrodisko, is personally involved at 8bitpeoples.com, studies composition in London and travels the world for his live performances.
Like 8bit peoples Bit Shifter and David Sugar, Random creates vulgar melodious and catchy Pop music. For great effort, he combines a his talent for melodies with impellent House- and Rock-rhythms, strictly limited to the sound of the good old Gameboy. There's not too much intellectualism necessary to access his recordings, but everybody who has only the slightest sympathy for chip music in particular and Pop in general should hurry and download this precious collection of 8bit chart breakers.
MP3 Chip Music Download
Release-Site: Random - "Bad Joke EP"
Netlabel: www.8bitpeoples.com
Artist Website: www.randomizer.se
More Chip Music Music