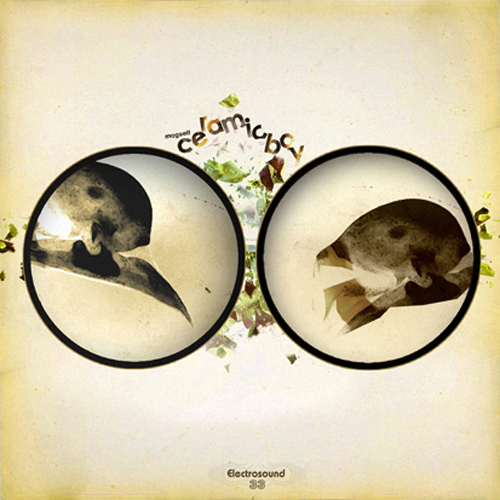 Beatladen Electronica
Maguett – »Ceramicboy« (ElectroSound)
ElectroSound is the slightly more Pop-orientated Musica Excentrica spin-off. Both Netlabels feature challenging (electronic) music from Moscow and Western Russia. Dmitry Drozdov a.k.a. Maguett is part of this young and hungry electronic music-scene. His debut-LP "Ceramicboy" is a trip from IDM to Electronica to instrumental HipHop and similar.
Maguett released at Noise-Joy and Clinical Archives to join the ElectroSound Netlabel with his most accessible album up to date. Under the influence of the compilation of three mixtapes he released at Share my Wings (another sprout of the Excentrica empire) recently, "Ceramicboy" sounds a bit like a 'best of electronic music'-sampler with tracks differing in style and quality.
The tracks I like best have a decent HipHop-feel: "Take That" is somewhere between early Autechre and Prefuse 73, "Out Door Experiment" has cool fat synthesizers and a relaxed Boards of Canada-groove. The song you have to check on all account is "Bubbles": crystal clear electronic HipHop, reduced to the max, with a head nodding beat and microscopic melody. So damn fresh. Make sure to check the other tracks!
More Electronica-Indietronic Music