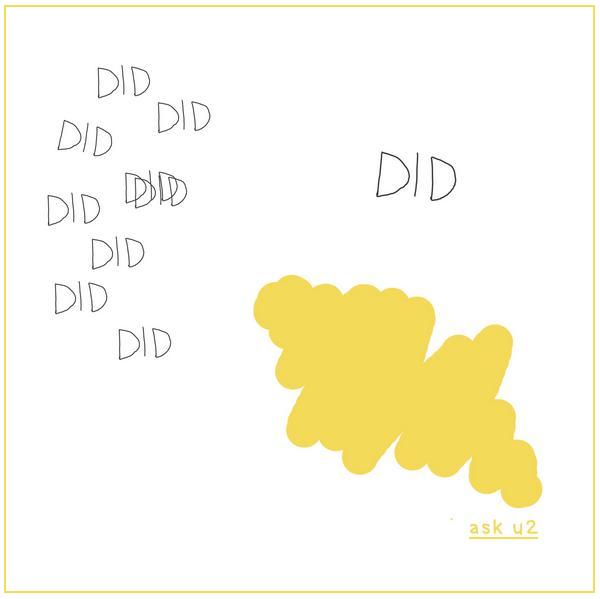 Did – »Ask U2« (Kirstens Postcard Netlabel)
Funky Electronic Rock // Put this record on and you will start dancing. This is what's going to happen. Dids awesome catchy and funky electronic rock is full of surprises and probably makes you wonder when you think about their hometown of Turin, Italy. Because this kind of music suits New York and maybe London. But here they are, 4 young boys from Italy, rocking the dancefloor with the feel of beeing trapped in the best of the eightees with a modern touch of electronic rock.
Did are Guido Savini, Giancarlo Maresca, Andrea Tirone and Andrea Prato from the Motor-City of Turin, which is known for its car factories and network of highways. Maybe this has something to do with their music. Because Dids sound buzzes like a good running engine. Never stopping beats, the baseline goes on without hesitation, guitars are mashing up the scene and electronic elements are everywhere adding this little bit of extra extra. "Ask U2" seems to be a forerunner for their upcoming album that will invade our dancefloors hopefully very soon.
Placed in "The Dancy Issue" in the back-catalogue of the italien netlabel Kirstens Postcard, Dids "Ask U2" EP is surely something that will find it's way all around the world. So, come on and help spreading the word!
MP3 Rock Music Download
Download: Did - Ask U2 (ZIP-Archive)
Artist-Website: www.myspace.com/didmusik
Netlabel: www.kirstenspostcard.com
More Electronica-Indietronic Music