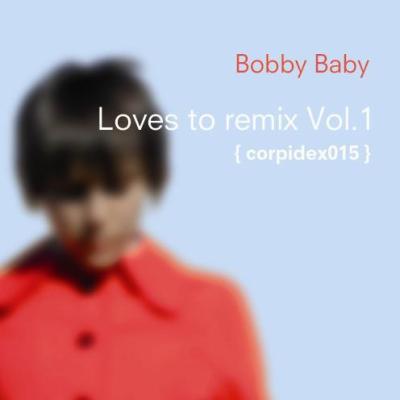 Bobby Baby – »Loves To Remix Vol. 1« (Corpid Netlabel)
Sweet Electronica Pop // Bobby Baby belongs to one of my favorite netmusic artists. She convinces us not only with her style but also with her sweet, sometimes melancholic songs. With its two remix-editions "Loves to Remix 1 & 2" corpid netlabel build a little shrine for the smart sing-songwriter from Malmö/Sweden. Get your ears on these remixes - to me they are already are in my netaudio classic folder.
I like it, if people especially musicians offer me as a fan an accurate and tasty website. If there is on top free music to download, I am full of delight and respect. Bobby Baby earned my respect already several times. Her songs carry emotions, heartbreaking melodies and an insight of its composers soul.
As well as the originals the remixes done by Peloton, DoF, ckid, Bauri and Turnus are delicious. Everybody added his own flavour to Bobby Baby's songs, but didn't forget the original. They handled Bobby Baby's vocals and melodies with care, I guess they liked the originals like the fans do. A true netaudio classic!
MP3 Pop Music Download
Release-Website: www.corpid-label.de/releases.htm
Artist-Website: www.bobbybaby.net
More Electronica-Indietronic Music