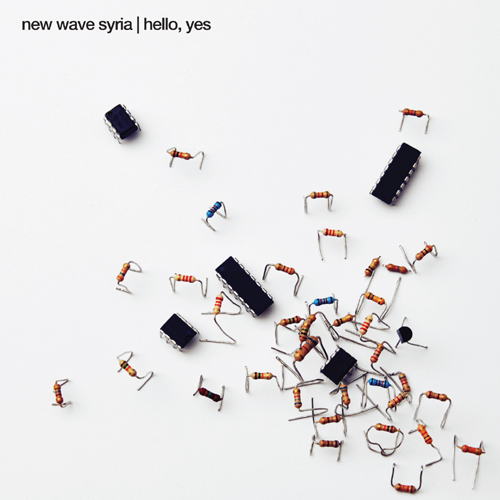 Slovenian Synthpop
New Wave Syria – »Hello, Yes« (Cheap Tunes)
To know how music was created brings forth a certain surplus- or disappointment, respectively. This is especially true for electronic music. Circuit bending punks, bearded men over analogue synthesizers and console-tuning kids always appeard more interesting to me than fancy Macbook nerds.
Thus, Sloveanian Electropop duo New Wave Syria got my attention right away. Girl (Urša) and boy (Rok) perform on a battery of cheap little synths and drum machines, curly head Urša sings and shouts over the instrumentals. Dreamy and noisy, the band settles their niche between hipster Pop a la The Ting Tings on the one and 80's influenced psychedelia on the other hand.
New Wave Syrias' debut EP "Hello, Yes" on Cheap Tunes Records is best when the shoegazing elements dominate. "Vitamins" and "Random Logic" are noisy little Pop tracks with good melodies and a lot of teenage flippancy, while "Let It Out" and "Audiorape" sound rather London or NYC than Slovenia. You are free to judge this as a compliment, but I like the introspect tunes better. Refreshing album!
Electronica-Indietronic Charts Downbeat Pop MP3 Music Download
Download New Wave Syria - "Hello, Yes"
Release
//
New Wave Syria - "Hello, Yes"
Netlabel
// ⚰️ cheaptunesrecords.com
More Electronica-Indietronic Music