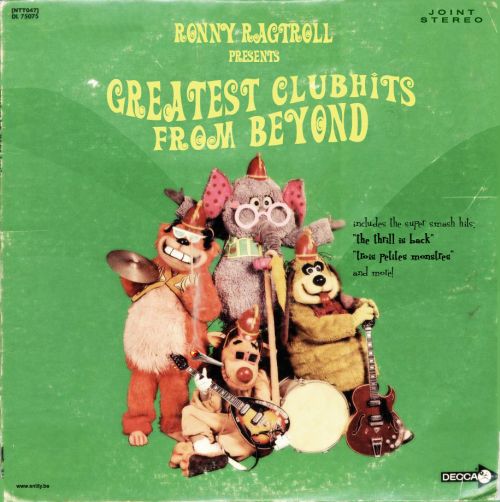 Ronny Ragtroll – »Greatest Clubhits From Beyond« (Entity)
Mad Disco & Downbeat Styles // If you enter the crazy universe of Ronny Ragtroll you better prepare yourself to listen to some feaked out music. Like a slightly ditzy Miraculix our musical druid throws some funky herbs into the bowl. Next to tracks with groovy loops like "And There She Was" David Deschuyteneer aka Ronny Ragtroll pushes us into a spaced out world of music. Everything is possible.
Listening to all of Ronny Ragtrolls tracks isn't easy. While one track gives you lazy and laid-back feeling - for instance "Weed Music" - Ronny amuses himself opening a messy shrine of freaked out melodies in the next one. If you like some humpty dumpty music on broken beats which surprises you, you're in the right place. If you like music from Cristian Vogel, Cold Cut or Si Begg, Ronny is your man.
MP3 Crazy Downbeats Music Download
http://entity.be/entity/releases/release47.htm
Netlabel: Entity
Release-Website: Ronny Ragtroll - Greatest Clubhits From Beyond
Release: Ronny Ragtroll - Greatest Clubhits From Beyond (ZIP)
More Downbeat Music