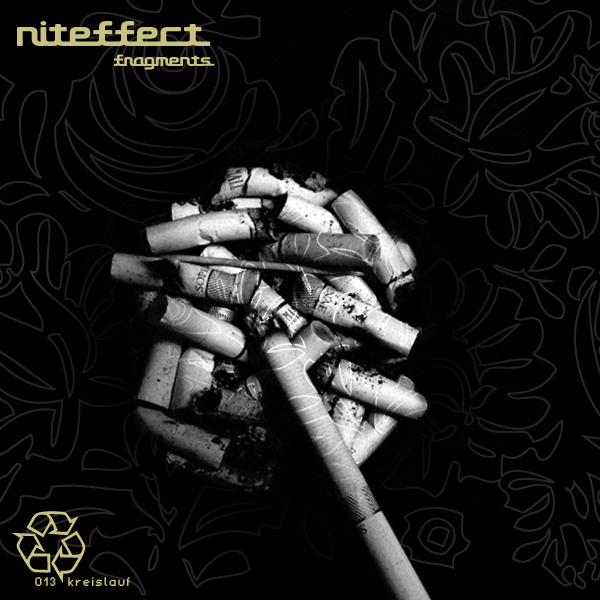 Instrumental TripHop
Niteffect – »Fragments« (Kreislauf)
On "Fragments" each track is exactly 2:08 minutes long. Each song takes you on a little trip through a slightly surrealistic world. Even though I miss any kind of ear-catching melodies, Niteffect convinces me with intense atmospheres, interesting sounds and extraordinary beats.
I love heavy beats. And Niteffect enjoys building slow but complex downtempo beats. Each rhythm of his tracks was build with care. His heavy beats consist of slow TripHop-armory combined with atmospheric sounds of all kinds. Sometimes his beats trash loud like on "crack on the head" , sometimes they deliver a more intense feeling like a meditating buddhist like in "sleeping sickness" or "black mack". Original and excellent is the fact, that the whole album has an inner core like a magnetic field. All tracks fit together very well.
PS: "Fragments" is available in FLAC and HiFi-MP3s. Thumb up!
MP3 TripHop Music Download
Release: Niteffect - "Fragments" (Kreislauf)
Release-Downloads: www.archive.org/details/kreislauf013
Netlabel: www.kreislauf.org
More Downbeat Music