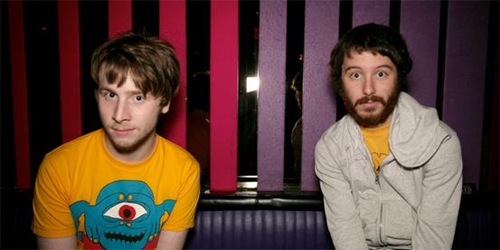 8bit Visual Sugarcandy for the Weekend: Anamanaguchi
Do you remember Anamanaguchi? // The 8-bit punk band from New York City had an EP on 8bitpeoples.com a while ago, and Phlow featured their "Okami"-inspired music video for the hitsingle "Sting Operation". Just recently, the NES ladylovers released their first full-length album "Dawn Metropolis" on 12" vinyl. It's not free but you should take a look at the microsite dawnmetropolis.com!
Every song of the album is accompanied by a fullscreen video in blazing 8-bit aesthetics.  Abstract patterns mix with scences inspired by 80's videogames, pixelpower in 52 colors, psychedlic mayhem! Check this high energy VJ set by Paris Graphics and the ingenious David Mauro. Great fun, especially if you let the music run at high volume.
<img class="alignnone size-full wp-image-1127" src="https://phlow-magazine.com/images/anamanaguchi_band.jpg"
"Dawn Metropolis" by Anamanaguchi, out on Normative records (MP3/ CD/ LP)
"Power Supply" free EP on 8bitpeoples.com
More Feature Music