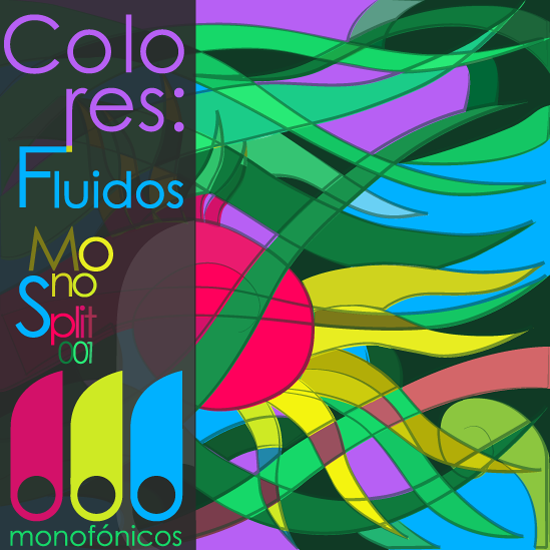 Two Melodic House EPs from Colombia
Double Review: »Colores: Fluidos« and »Libertad EP« (Monofónicos Netlabel)
Like yesterday we visit once again South America and its rich music culture. This time we visit Colombia and the Monofónicos Netlabel. With actually two releases called "Colores: Fluidos" and  they set signs into the Techno-House direction. Clean synthesizer sounds await us thrown into the echo chamber of Dub.
While "Colores: Fluidos" opens Monofónicos with a compilation to the public which represents five artists, Dsum makes the first steps as a solo artist with his "Libertad EP". Both EPs deliver melodic House-Chords accompanied with beautfilul easy swinging percussions. Sometimes you feel like dancing on the rainbow. Somehow I got the impression Dsum likes Thomas Fehlmann and his extraordinary TechHouse-Tunes…
Especially the sweet "Liberdad (Original Mix)" track floats with its analogue jazz bassline like the setting sun into the sea. Easy, man! If you like it a little bit darker, check out the remix by Rat with some playful clickering percussions for a deeper TechHouse-approach.
If you hop over to the compilation, you discover some deeper house tunes like "Sublime" and more airy and classic dubtechno tunes like "Bermuda".  "Colores: Fluidos" fits perfect to sunny afternoons sitting around with friends eager to start into a fun club night.
House Techno MP3 Music Download
Download »Libertad EP«
Release
//
»Libertad EP«
Netlabel
//
http://www.monofonicos.net/
More House Music