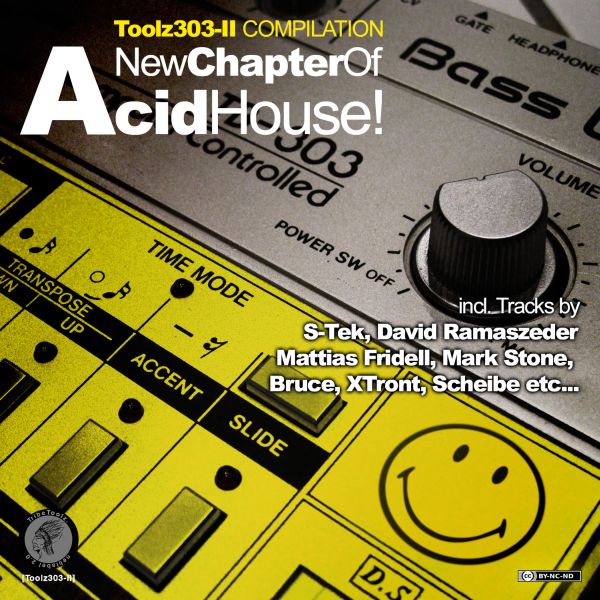 Acid
Various – »A New Chapter Of Acid House!« (Tribe Toolz)
If we believe the peepz at Tribe Toolz today is the (un)official birthday of the fabulous Roland TB-303 synthesizer. No synthesizer - except the drummachines 808 and 909 - left such an imprint on electronic music like this monophone bassline synthie. Originally invented for musicians in need of a bassline player, the TB-303 was a real flop… Until some kids like Phuture get hooked by the quirky sounds of the 303. And still the kids like to torture those knobs till some phunky acid bubbles its way through the speakers.
Already in 2009 Tribe Toolz released a first Acid Compilation full of tributes to the sound of the Roland TB-303. One year later they return with another 18 tracks celebrating Acid with all kind of flavors from chicago house over newskool acidlike bombs to classical acid house.
I agree.
Acid will never die!
House Techno MP3 Music Download
Download Various - "A New Chapter Of Acid House!"
Release
//
Various - "A New Chapter Of Acid House!"
Netlabel
// ⚰️ www.tribetoolz.de
More House Music