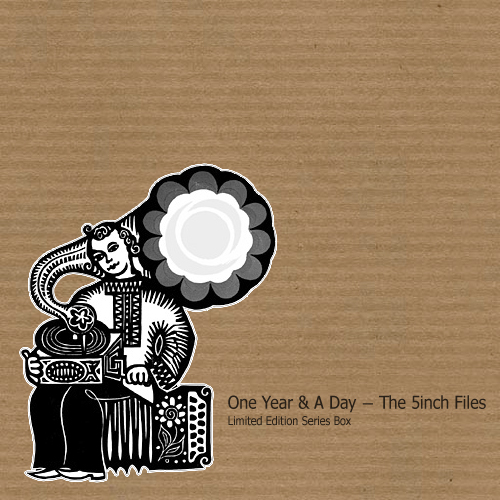 Instrumental Hip Hop
V.A. – »One Year« A Day- The 5inch Files« (Equinox)
Rap music is rare in Netaudio, and most of the stuff that runs ashore on my hard disc is bullshit. As exciting HipHop-releases are always a special joy for me, I was happy to discover Equinox Records releasing their "One Year & A Day"-compilation for free. Oil your necks for a whole bunch of promising new artists.
The Berlin HipHop-label is commonly known for it's beautiful vinyl-editions. Completely online (and completely free) is the latest joint by Equinox Records: a ten-track MP3 compilation with at least nine great bangers from German producers. Misantroph drops a dark, super-fat track right between the eyes of El-P and DJ Shadow, Aqua Luminus III. (Komaflash-collective) fuses fuzzy guitars, old-school cuts and Def Jux-style keyboards. B-Ju (Frankfurt) delivers an outstanding track that sounds like Dabyre and Diddy teamed up with a string quartet and, finally, J. Baracuz (Berlin) is responsible for the Dilla-credits. Who ever tells you German Hip Hop can't cope the original- get him into this! So good.
PS: If you sign up for the EQX-newsletter, you will be able to purchase "One Year & A Day" as a strictly limited 5" vinyl-set later on.
Hip Hop MP3 Music Download
Download V.A. - "One Year & A Day"
Release
//
V.A. - "One Year & A Day"
Netlabel
//
http://www.e-q-x.net
More Hip Hop Music