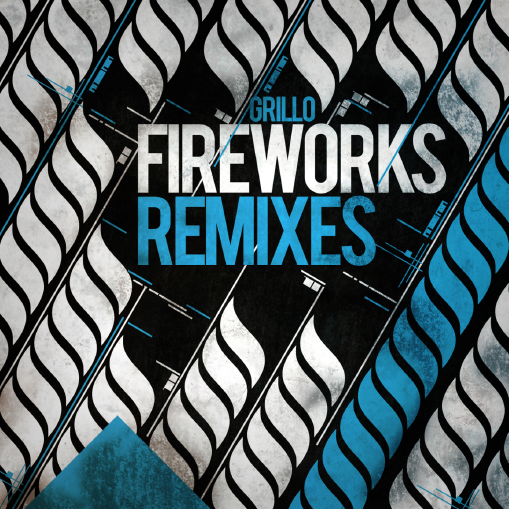 Italian HipHop Instrumentals
Grillo – »Fireworks Remixes« (Homework Records)
Homework Records represent Italys finest music if we speak about modern Hip Hop instrumentals. Like Apes on Tapes also Grillo is on the spearhead of modern beats. After his great debut called "Fireworks" the label refined his tracks with five excellent remixes.
The sound of Grillo is pure, very digital and funky. On "Fireworks" we listen to crispy beats, clicks, snares and solid kicks. Most of the tracks are build on some melodic grooves. This made me rewind the album to listen again to slow movers like "Clicks" or the fantastic hit "Be aware".
Now we get the remixes and what can I say? I like the reworks even a little bit more. Each producer kept the digital sound of Grillo but managed to throw some of his delicate herbs and skills into the bowl. Just listen to the remix of "Be Aware" of Costa. Filled with some humour we nod to a straight-into-your-face pop hook. My favorite right now is the jazzy and funky retouch of Fulgeance on "Brown Box". If this one won't make you smile and move, I don't know…
Thumbs up, once again for the skills, beats and taste of Homework Records! Italys finest!
Hip Hop MP3 Music Download
Netlabel
// ⚰️ www.homeworkrecords.net/
More Hip Hop Music