A collection of Boom-Bap Hip Hop
Luck & Ripps – »The Catastrophic Connection« (Blocsonic)
"Turn of that hippe-di-hip-hop-hop-music, son!" Yeah this is some of that raw NYC shit. A style where Hip Hop rhythms roll straight forward without trickery. An MC bragging and rolling out his rhymes. "The Catastrophic Connection" sounds like Hip Hop in the old days. The old days, where Hip Hop was filled up with stolen samples from the disco era. Where 2Live Crew ruled Miami and Wu-Tang the east…
This release is classic hip hop music. Classic in every sense. Luck and Ripps brag about coolness, rap about how fantastic they are,… This one is truly classic also if you listen to the beats. Somehow they are cheesy, with a hihat ticking and a loop running straight through the whole track. But nevertheless I enjoy tracks like  "Never Be Another", "Complicity", "Roll Call" or "Matty Ice".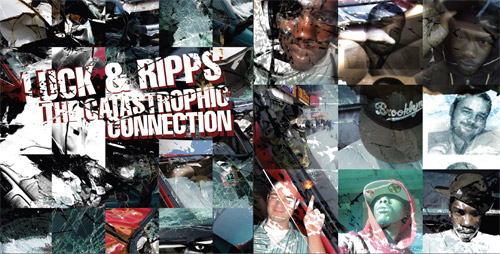 Especially the last one with this sick laugh-sample makes me grin. Or pick up "Roll Call" with those funky horns and the retrospective about who much fun school was when you've been young, with all that nagging sentences…
About the wonderful Booklet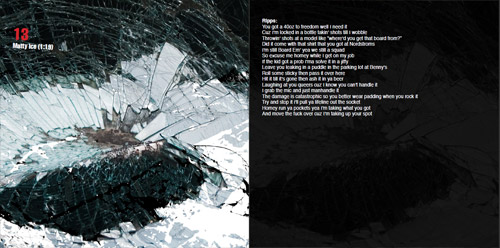 And at last some sentences about the wonderful PDF which comes along with the release of "The Catastrophic Connection". Chapeau, Monsieur Michael Gregoire! I think you did a wonderful job on this one. Because if you open the PDF you get the lyrics of each track to train your rap skills ;) and you get a well-designed booklet. And most of all we get important information about the musicians. In my eyes this is so important in a world of digital anonymity. Thumbs up, for another thought-throug release at Blocsonic!
Hip Hop MP3 Music Download
Download Luck & Ripps – »The Catastrophic Connection«
Release
//
Luck & Ripps – »The Catastrophic Connection«
Netlabel
//
http://blocsonic.com/
More Hip Hop Music