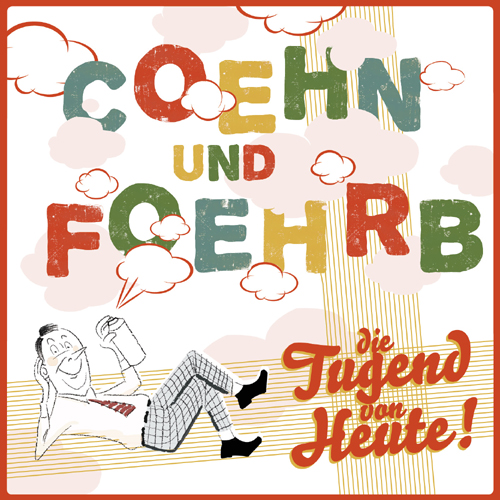 German Rap Excellence
Coehn & Foehrb – »Die Tugend Von Heute« (b.solid)
mo. pointed out Coehn & Foehrb to me as these guys are going to perform at the Cologne Commons festival this Friday, 12th of June 2009. Their debut album "Die Tugend Von Heute" is online for free via b.solid record label. Coehn & Foehrb bring forth fresh Rap and block-bustin' beats from 1990 to 2010. Highly recommend!
For sure: if you are able to understand kid Coehns' streetwise and funny Rap lyrics, it is more easy to dig "Die Tugend Von Heute". Coehn & Foerhb kick Hip Hop like it was big in Germany in the late 90's - straight forward, funky beats, Hip Hop that focuses on Rap with a storytelling vibe. Nice but not too decent, Coehn is a lyricist that knows about Raps' history but is able to extrapolate as well. His rhymes fit the beats of Stuttgart homies Foerhb, Radsch und Naturtalent seamlessly and although Coehn is not pushing genre borders, his styles are far above the genre common level.
However, there is no exclusive need to understand the lyrics. Coehns' flow is highly enjoyable, and the beats exhibit an interesting variety from Golden Age to influence from Dubstep and synth-driven electrorap. Coehn & Foerhb manage to balance juvenile party and fuck off, skills and laxity. I am looking forward to attend their live set at the Cologne Commons festival the day after tomorrow!
Hip Hop MP3 Music Download
Download Coehn & Foehrb – »Die Tugend Von Heute«
Release
//
Coehn & Foehrb – »Die Tugend Von Heute«
More Hip Hop Music