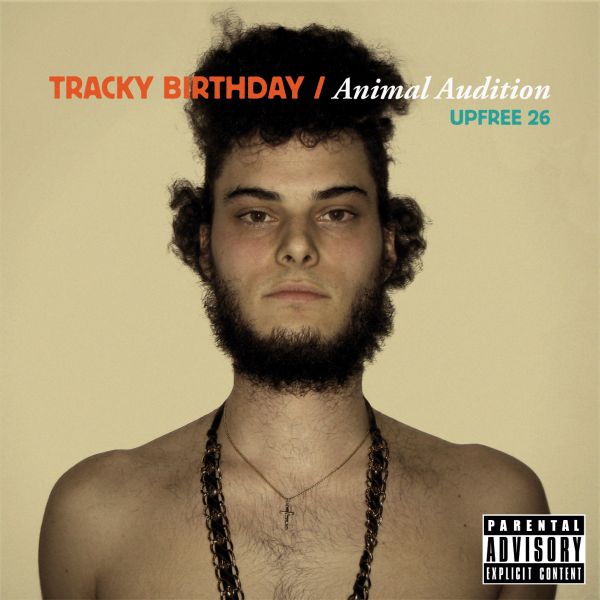 Marvellous Web 2.0 Hip Hop
Tracky Birthday – »Animal Audition« (upitup Netlabel)
Tracky Birthday is one of those artists, who push out his majestry of artistry through every pore of his body. While reflecting society and its desire to show off in his Video-Series "Bootyclipse", his website makes fun of all that Web 2.0-Dingeling. And till then, you haven't heard his mind-twisting raps full of satirical rhymes. "Animal Audition" haunts you with its Funk, Samples and absorbing grooves.
Infrequently I stumble upon musicians who really impress me. Most of the time musicians only think about their music, compose good or bad songs and often forget about entertainment and other arts. On the contrary Tracky Birthday introduces you to music by letting you see the full scope.
His raps won't introduce you to the world of BlingBling-Diamond-Shit. Neither they'll throw some trash on you of his ghetto-childhood. No, in his raps and music Tracky Birthday reflects our society in the digital age. It's an album filled with music history. An album which mashes up sound of our computer-childhood with pop-anthems from Michael Jackson.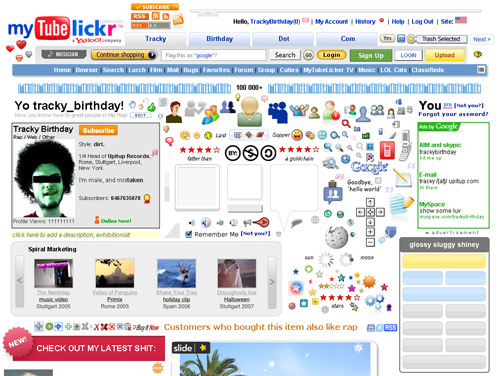 And on top you listen to fast raps, playing with the english language like a true digital native. Rub your ears for this incredible german rapper, born into a global world where we all live in.
Meet Tracky Birthday where the Wu meets the Bat…
Bootyclipse
Tracky Birthday aka Dennis Knopf won a Prize for Online Art at the 22nd Filmwinter Festival 2009 for his Bootyclipse Video Series. Watch this video and enjoy!
In the summer of 2007, a German rapper and a debutant net artist Dennis Knopf opened a channel on YouTube that he named Bootyclipse. Every video broadcasted on that channel consists of those candid moments, prolonged to 40-60 seconds. Dennis has collected fragments from more than twenty videos where a girl who is going to shake her booty in front of a camera has not appeared in the frame yet, and looped these moments, leaving the music to play in real time. Read more in on this website… (scroll down on the page to read the excerpt)
Hip Hop MP3 Music Download
Download Tracky Birthday - "Animal Audition"
Release
//
Tracky Birthday - "Animal Audition"
Netlabel
//
http://www.upitup.com/
Artist-Website
//
http://www.trackybirthday.com
More Hip Hop Music