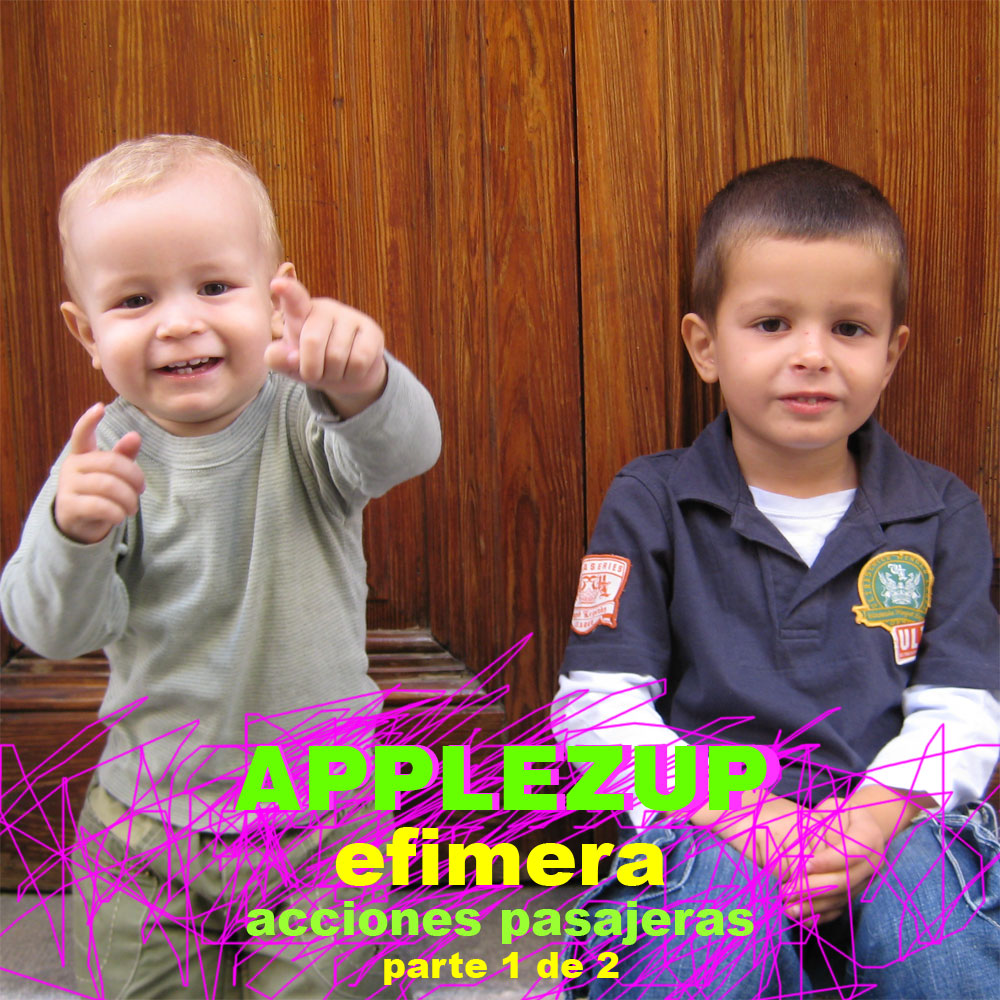 DJ-Set: Applezup – »efimera (acciones pasajeras)«
Versatile Mix-Trip // With his netaudio-mix "efimera" applejux presents us a versatile combination of different music styles fused together to an ongoing journey. The netlabel-head of op3n - a mixtape netlabel - surprises the listener with twists and a well-done blends of catchy tracks. The trip takes us slowly from ambient music to reggae and dub-tracks by Jahtari to groovy downbeats to rest at the end on some relaxed 4-to-the-floor beats. And, it works perfectly.
At every moment of the mix you have the feeling, that someone handled the mixed music with care. As someone who enjoys all kind of different beats, grooves and styles, the first part of "efimera" - more coming soon - is a remedy to stress. With Applexjux I enjoy an excellent choice of good creative commons music. Just listen for example to the fade over from ambient music to the reggae-track with Mickey Murka: Perfect! From one moment to the other the mastermind of op3n lets us slide from an sweet ambient tune into the wonderful world of dub.
Also in the second halftime he manages one more time to push us from one genre into the other. While resting on downbeats, we suddenly head for the the dancefloor to dance to a 4-to-the-floor beat. But you won't be surprised because Applejux prepared everything with care as I told you before. Enjoy this long lasting mix. One of my favorites in the last 6 months! Big up!
MP3 Mix Music Download
Release-Website: APPLEZUP - efimera (acciones pasajeras) dj set - part 1 of 2
Artist-Websites: www.applejux.org and @ www.myspace.com/applejux
Mix-Download: www.archive.org/compress/netdj015 (ZIP)
Mix @ Archive.org: www.archive.org/details/netdj015
Mix Playlist
Christoph Schindling - galaxy

Martin Schulte - think

Mikey Murka - sensi addict

Mikey Murka - arcade addict

Intelec - antartida

The twombley spiders

Das kraftfuttermischwerk - Fluss Ins Nichts

82nd ave - last smoke

Ronny ragtroll vs. Erratic - and there she was…

Smashin' drumkits - waterfall

The incognito traveller - a couple minutes with eric

Hermetic sound - light mix

Ekkohaus - pañuelos beat

X-ceed - subdued thoughts

Dubsuite - Eigenleben (Das Kraftfuttermischwerk Autoexistenz Mix)

Betelgeuse - circe

Juno6 - sampled souls

David Last - where it falls

Hermetic sound - sombreros
More DJ/Liveact Mix Music