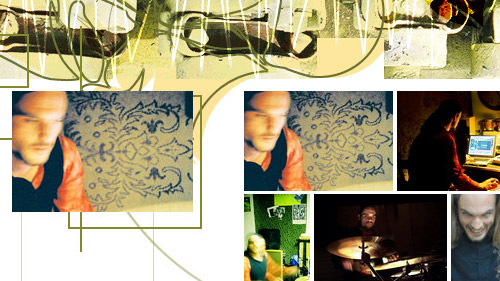 Experimental Drum'n'Bass
Breaks and Drum'n'Bass-Beats from Drama Jacqua
As a drummer Czech artist Drama Jacqua loves Drum'n'Bass. You definitely hear his knowledge and experience while listening to his complex beat-patterns. Most of his electronic productions consist of a terrific work on the details. His experimental music isn't always easy to hear, but there are some really freaky tunes to discover.
I stumbled upon Drama Jacqua while surfing and downloading music on Phonotactics Netlabel. His obscure productions and different approach on producing drum'n'bass-tracks made me curious. And while a barrel of oil gets more and more expensive a jump from a portugal-based netlabel to an artist-website in the Czech Republic is still just a click away.
There I found some more of his sometimes quite bizarre tunes and most interesting some free drum'n'bass-beats for producers from Drama Jacqua himself. Please give Drama Jacqua a listen and enjoy my little eclectic collection of his tracks.
More Drum and Bass Music