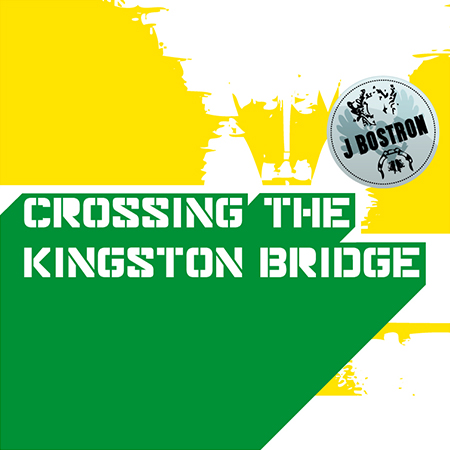 J Bostron – »Crossing The Kingston Bridge« (Net-Lab)
Ruff In The Jungle // Booyaka-Booyaka! Get ready for some Jungle-Music. The guns are loaded and the bass-canon is prepared to blast some serious basslines through the sub-woofer! Jamie Bolstrom aka J Bostron resident DJ in Scotland rolls us a big spliff out of dub-inspired, heavy bass-weight jungle sounds with ragga-vocals and enough power to energize the whole place.
Over time while drum'n'bass developped it's own style most of the producers forgot that quirky, happy-mooded mad style of the early jungle days. J Bostron remembers the old days quite well it seems and diggs out box full of fidgeting beats. Combined with some fine off-beat reggae-sounds and vocals thrown into the dub-echo-chamber we raise our hands and jump enchanted all over the place. Ruff in the jungle-bizniz!
MP3 Jungle Music Download
Release-Download: J Bostron - Crossing The Kingston Bridge (ZIP)
Release-Website: J Bostron - Crossing The Kingston Bridge
Netlabel: Net-Lab
More Drum and Bass Music